We're on week 2 of the 2012 H-E-B/ ConAgra Meal Maker Challenge.
Last week, we showed you how to use the secret ingredient, Egg-Beaters, in our Hearty Tex-Mex Wraps.
This week I have another easy to make recipe using 7 ingredients or less…
featuring the secret ingredient of the week…
that can be made in less than 30 minutes.
The secret ingredient for Week 2 is Hebrew National Franks.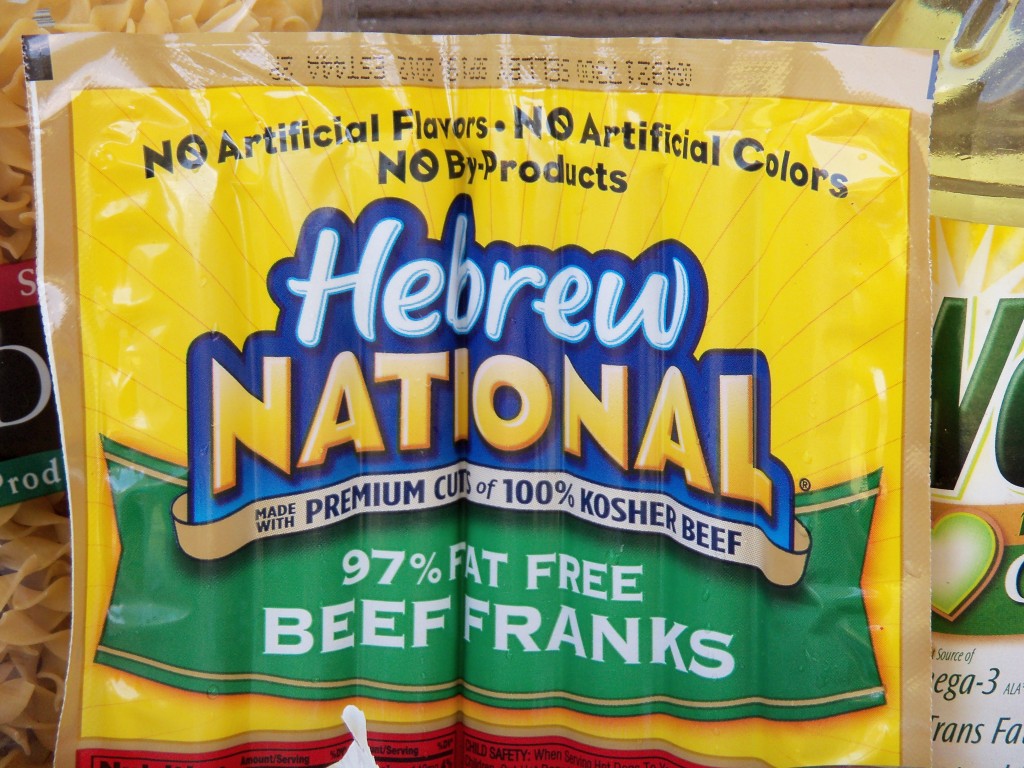 /
All set to see what we do with these Franks?
 .
 .
Recipe for the week… Chinese Noodles Medley!
.
This quick, Chinese medley is a long-time favorite with both the young and old in our family. I love it because it's a great way to get meat, veggies, egg and starch onto one plate!
The inspiration behind this dish is definitely my Mom.
.
After a long day at work, she'd rush back home tired but determined to make us a hot meal that was packed with all the necessities. As kids, we'd always look forward to a certain quick-fix Noodle-Sausage meal she'd whip up on days she had less than an hour to get dinner on the table.
.
Strangely enough that on-the-spur of the moment dish became a favorite with all our friends.
And we still have a few talk about how yummy Mom's Noodle-Sausage dish was!
.
Here's a look at the 7 ingredients used in my Noodle-Sausage, with a twist, dish!…
.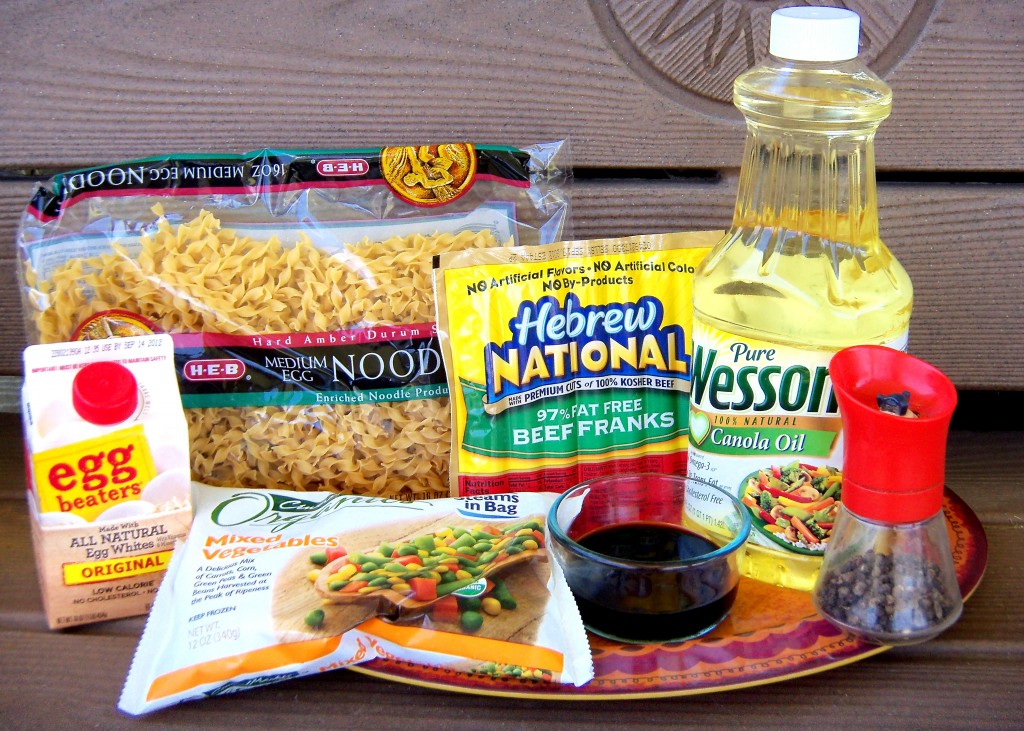 .
Here's how you make this easy, wholesome, Chinese Noodles Medley…
.
Chinese Noodles Medley
Ingredients
4

Beef Hebrew National Franks

97% Fat Free-chopped

1

cup

Egg Beaters

or 2 eggs

1 12

oz

pack of Central Organic Frozen Mixed Vegetables

1

pack of HEB medium Egg Noodles

3-4

tablespoons

of Soy/Soya Sauce

Soy sauce is salty enough to season the entire dish!

Freshly Ground Pepper for seasoning

Wesson Canola Oil for sauteing
Instructions
Boil water in a pasta pot and add the egg noodles to the boiling water to get these cooked.

While the water boils and the noodles cook, grab a wok/deep bottom pan and add 1- 1 1/2 tbsp oil to it.

When the oil has been heated, lightly fry the chopped beef franks. (About 3-4 mins)

Add the Egg Beaters/eggs to the franks and scramble till cooked.

Once this is done, throw in the entire pack of frozen veggies.

Saute the mix till the veggies thaw out.

Now season the veggie-franks-egg medley with generous amounts of freshly ground pepper.

Add the soy sauce to the medley and mix well.

By now your egg noodles would be cooked just right. Strain out the noodles and add this to the medley.

Mix the noodles and medley well and serve as is, or with ketchup and/or dried red chilli flakes.
 .
Enjoy!
.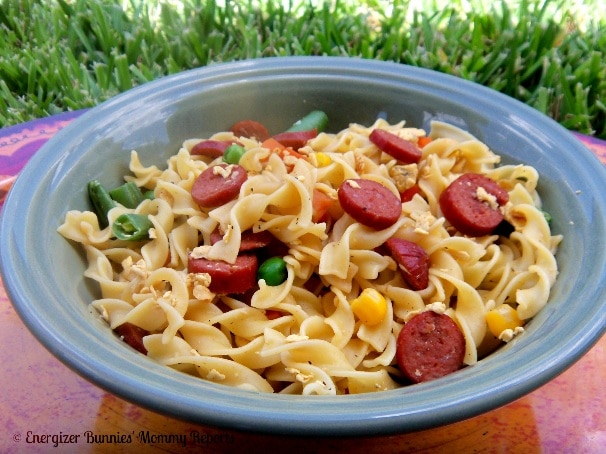 .
Will you vote for this recipe?
As mentioned earlier,  10 bloggers are cooking-off against each other in this year's Meal Maker Challenge.
The two with the most votes on their recipes, will whip out their culinary best in a final face-to-face Cook-Off !
That being said, I'd love for you to vote for my recipe on the Meal Maker Challenge,  H-E-B microsite.
Please click on the picture to cast your vote.
And yes, you can vote daily…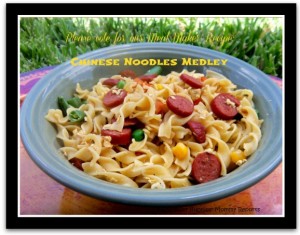 Plus by voting you could win yourself a 1000$ H-E-B Gift Card, if you are a Texas resident.
That does not mean non-Texas residents are not permitted to vote.
Anyone can vote…so do hop on over!
** And don't forget to enter our 1st giveaway for a 50$ ConAgra Gift Pack **
Thank you!
H-E-B Promotional Buzz…
This week, buy two Hebrew National Franks or our Smoked Sausage/Hot Dog and get PAM Cooking Spray (5-6 oz) and Hunt's Ketchup (24 oz) free, with the use of the in-store coupon.