My youngest daughter is just over a month old and life has been busy, busy, busy since her birth. And with Easter a little less than a month away, there are quite a number of family tradition activities I would like to still do with my older two.
But if I'm honest with myself I have to admit that our littlest one may not really allow me to do all that I want to with her older siblings. Thankfully I'm slowly finding time-saving alternatives to allow us to still make those memories even if they mean sacrificing doing things from scratch!
Yes, cookie decorating is one of those included Easter family traditions!
Cheryl's makes Easter cookie decorating fun and hassle free!
Cheryl's Cookies is known to churn out delicious cookies and guess what?
They even have Easter cutout cookie decorating kits!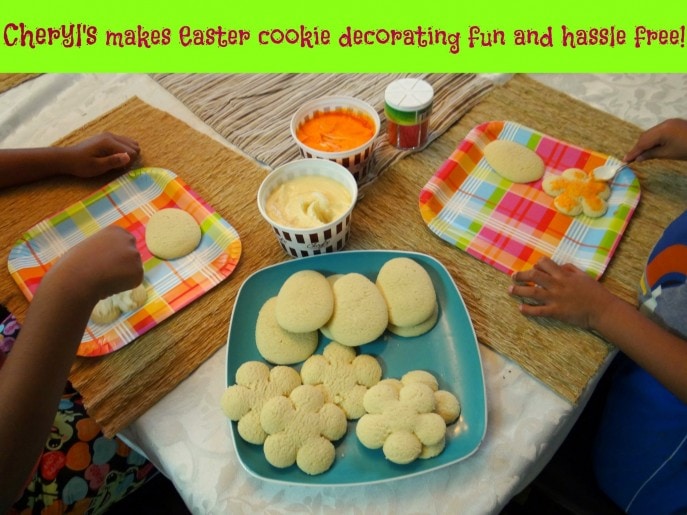 Each cookie decorating kit comes complete with 24 un-frosted cookies, two 1 lb tubs of butter-cream frosting and a container filled with colorful sprinkles.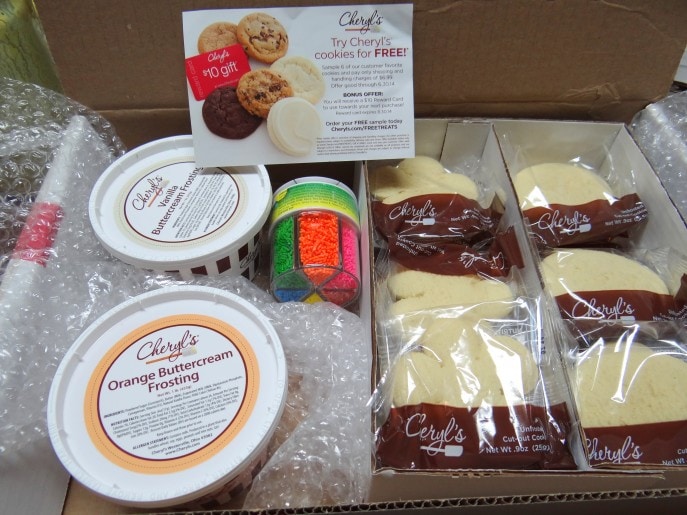 As I opened the kit I knew the kids would have a blast decorating their cookies but I wasn't so sure the cookies and frosting would pass the taste test.
But to pass judgement, I would have to wait till the kids decorated Mama a cookie!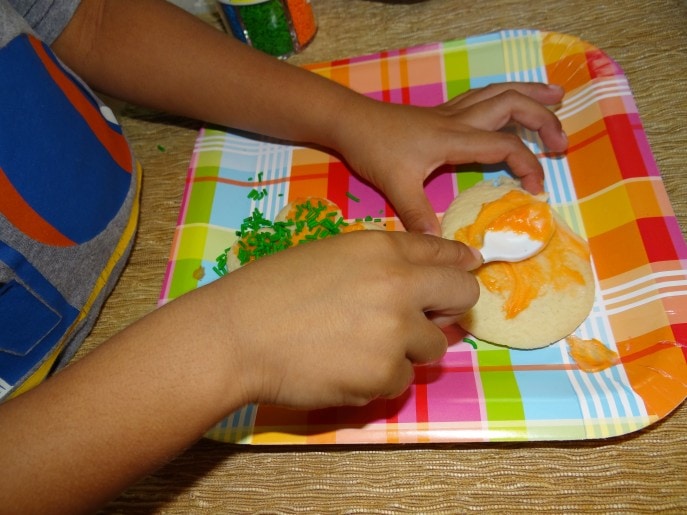 After generous layers of butter-cream frosting were applied and showers of sprinkles rained down,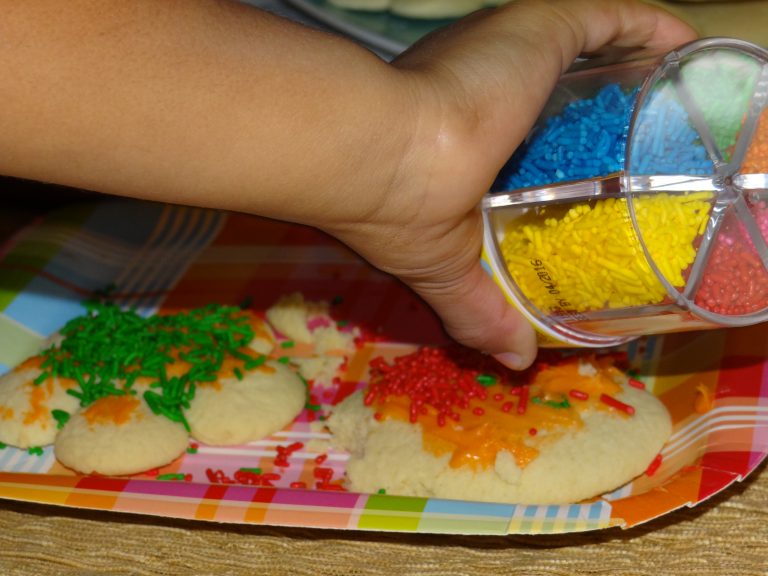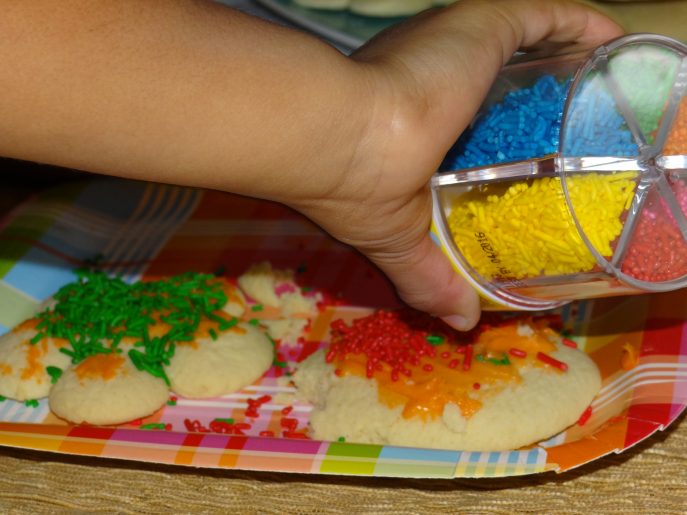 I was finally given a cookie.
One bite was enough to validate the quality is upto par with Cheryl's gourmet cookie standards.
Yep! This is no synthetic tasting cookie. This is a buttery cookie that crumbles into your mouth as if baked in your oven and served a few minutes later.
YUM!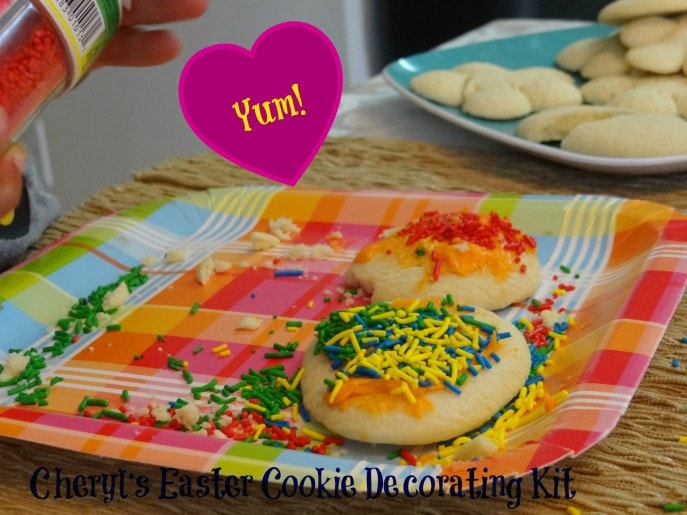 And best of all, this came without any hassles and for the kids it was just like previous years.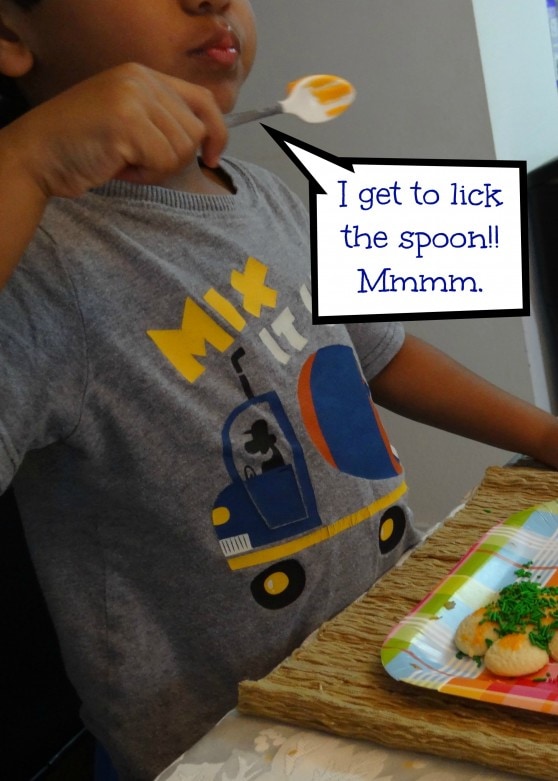 This is any busy Mama's solution to preserving memories, ensuring the kids enjoy delicious cookies and have the joy of decorating them all by themselves!
Tell me, does your family have a special Easter tradition/activity?