This post is in partnership with Cheddar's Scratch Kitchen .
Summer's here and even if you don't have any travel plans you don't have to feel low. All you need, for a pick me up, is a visit to your local Cheddar's Scratch Kitchen to take your palate on a culinary travel adventure.
Cheddar's invites you to cash in your Passport to Summer
This Summer experience exotic flavors inspired by islands afar and dishes from parts of the U.S. that are on your travel bucket list. With the Passport to Summer campaign, Cheddar's invites loyal customers and new patrons to one of over 160 locations in the U.S., and take a summer trip through their taste buds.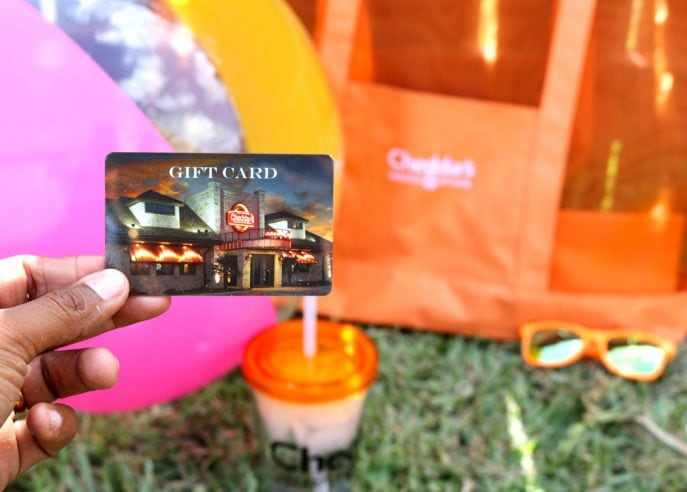 The menu is bursting with options enough to spread right through the summer.
We have a dear friend who is 84 years old and loves to travel but age and health issues has restricted the ability to do so. We couldn't think of a more perfect person to invite on our Passport to Summer dinner date to Cheddar's, earlier today.
While choosing our entrees and catching up on news, we sipped on tall, chilled glasses filled with fresh, handcrafted strawberry lemonade.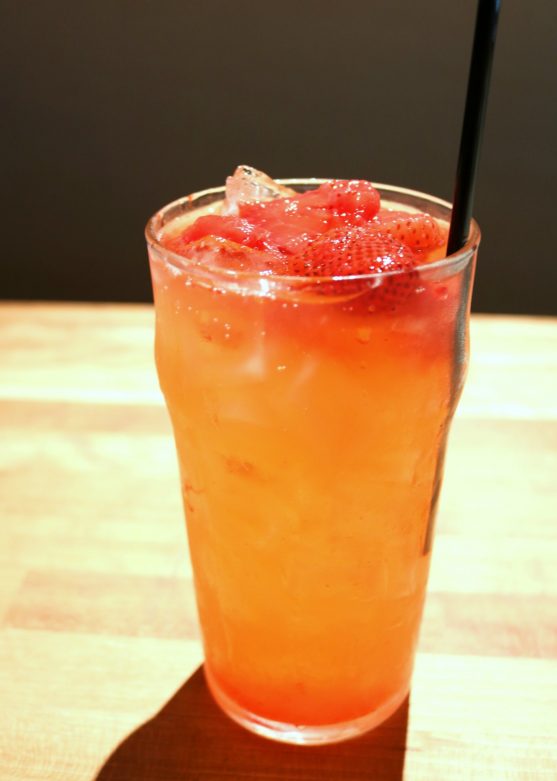 (Mommy tip: If you're dining with younger kids, carry some coloring sheets, crayons, activity books and even stickers. Cheddar's cooks everything from scratch so it will take a little time for your food to come out. It's definitely worth the wait and with something to keep them busy, the kids won't even mind.)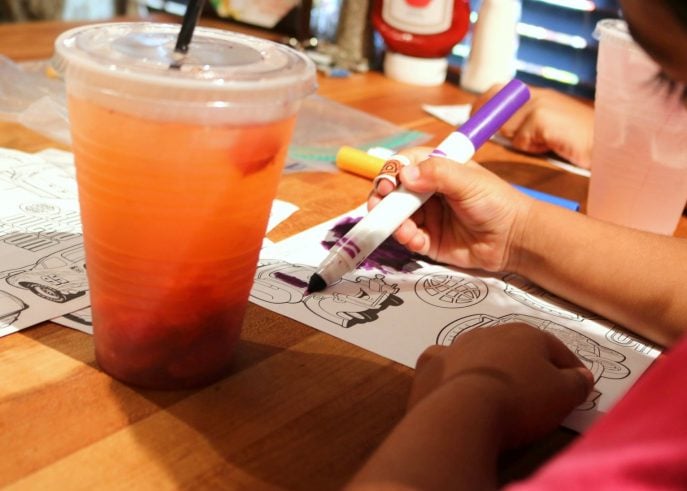 Also, order an appetizer to munch on and if you ask any server they will tell you their Southwestern favorite, the Santa Fe spinach dip, is one you shouldn't pass up on and gosh, they're spot on with the recommendation!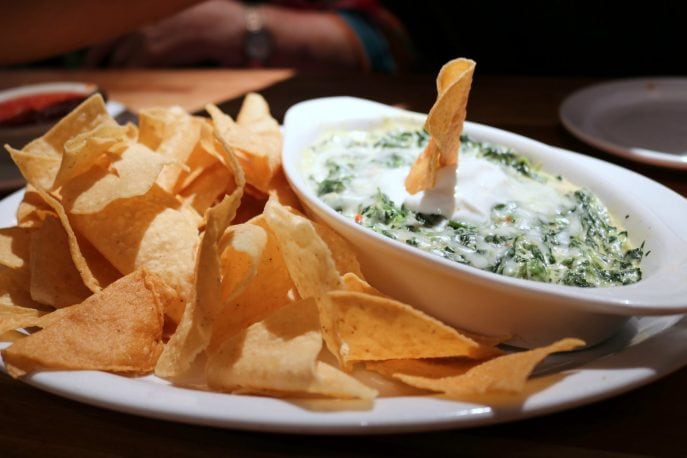 This comes with fresh tortilla chips
For our meal, we chose dishes from all across the country and beyond. Our friend ordered a Cajun inspired New Orleans pasta that was so packed with flavor, she insisted on taking some home to share with her friends. It was that good!
Dottie ordered the Key West Chicken and Shrimp that was grilled and served over rice. This came with her choice of two sides and a serving of sweet and spicy, pineapple pico de gallo.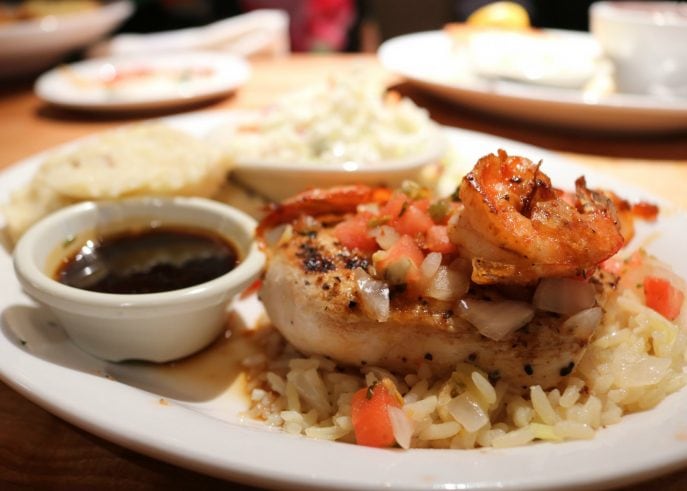 The littles shared a crispy bacon cheeseburger and fries while Hubs ordered the hand cut in house, grilled, Glazed Salmon that came with rice and a choice of two sides. (Hubs chose the freshly made coleslaw and homemade black beans)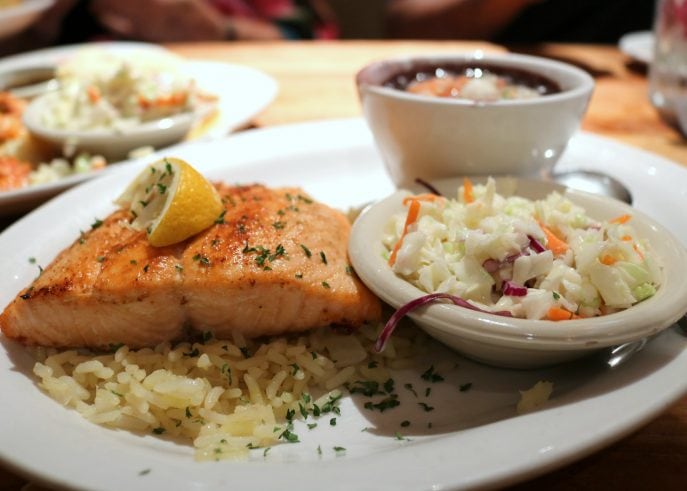 But of all the dishes, I have to say my Sweet Heat Chicken and Shrimp, glazed with mango chili sauce, served over a bed of deliciously seasoned ginger rice, with a generous serving of a garden salad, was the best. It had the spicy kick my taste buds love and the flavors screamed tropical holiday!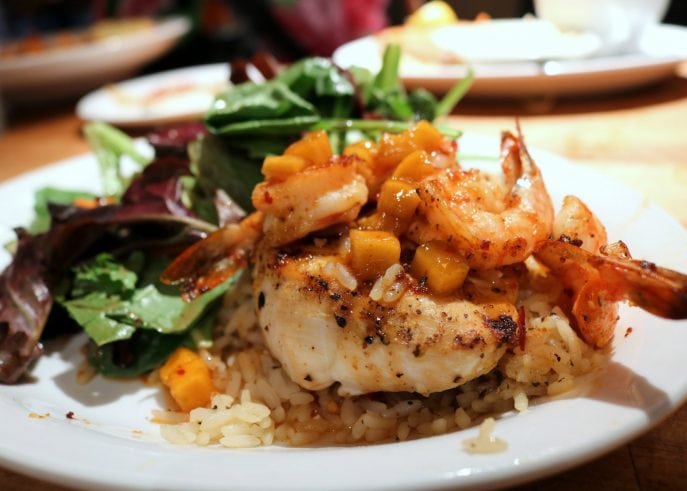 Though we were stuffed, we were told we just had to try Cheddar's made-from-scratch Legendary Monster Cookie, for dessert and I know none of has any regrets we did. We split two desserts between the six of us and mmmm, it was decadent, rich and delicious.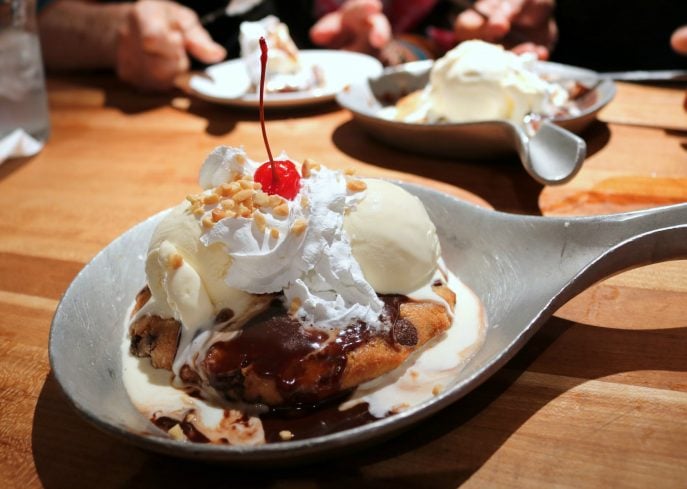 My oldest daughter said the next time she visits Cheddar's she plans to order a whole dessert for herself and skip ordering an entree!
All set to do a little traveling…
down to your local Cheddar's Scratch Kitchen?
How would you like to win a $50 Cheddar's Scratch Kitch gift card to cash in that culinary passport?
Use the Giveaway Tools form provided below to be eligible for a chance to win this giveaway
** If you face any problems while entering this giveaway, please get in touch with me ASAP! **
Open to US mailing addresses only
Prizing courtesy of Cheddar's Scratch Kitchen