When I think of Burlington, I think of the number of things I've bought for my kids at a steal. (Clothes and baby shoes feature on top of that list!)
My church picks all their baby shower gifts from the Baby Depot.
Why? Because prices go as low as 65% off retail prices, when compared to other stores around. And yes, I'm talking about the big names on the labels too!
Burlington is going an extra mile this month to help kids in the communities they're in.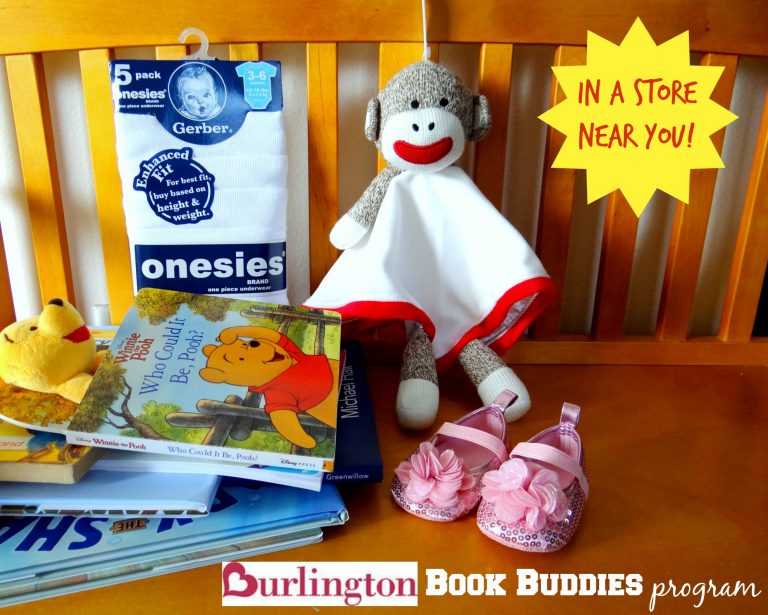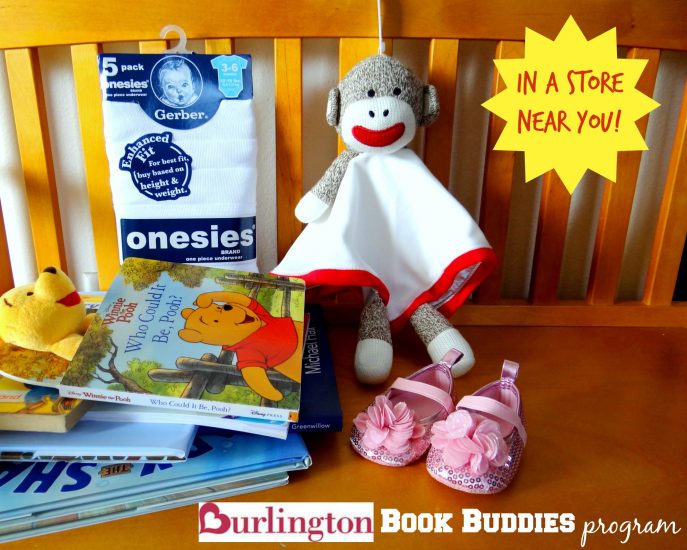 Burlington Book Buddies Program
Partnering with K.I.D.S./Fashion Delivers, a national non-profit organization, and Sprout, they've kicked off an amazing intitative to help children discover the wonderful world of reading. The program is aptly called the Burlington Book Buddies Program.
Here's how you can help…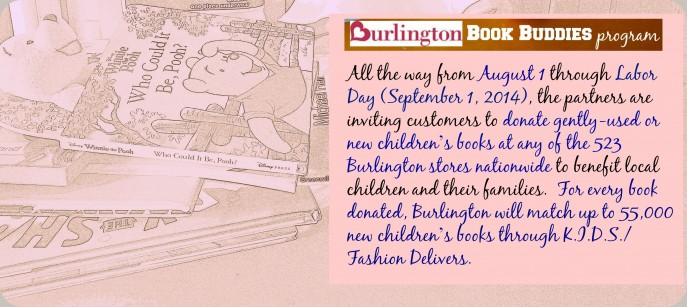 To celebrate the world of reading, Burlington will host exclusive reading events with characters from Sprout at the New York City Union Square store on August 1 and the Chicago North State Street store on August 14.  The events will feature The Sunny Side Up Show's Tim and Chica. Beginning at 2:00 pm, children are invited to meet Chica and Tim, sing songs and listen to a special story during this exclusive in-store event.
I love it when brands give back.
Do you have a Burlington store closeby?
Would you remember to stop by with a few books please?
Thank you!