With the holidays coming near, I'm sure travel plans are being chalked up with friends and family.
Now not everyone has large vehicles that can seat visiting family members or friends and  at times the temptation to remove your older child's car seat is easy to fall prey to. But if you check recorded statistics you will find that the victims of most car crashes are kids, mainly because they were not safely buckled up, were placed in a car seat not appropriate for their age/height or weren't in a car seat at all.
Scary!
Join me in vowing that you will…
Buckle Up Your Big Kid For Safety!
Graco shared this infographic some time last month but it's one that needs to be shared as often as possible.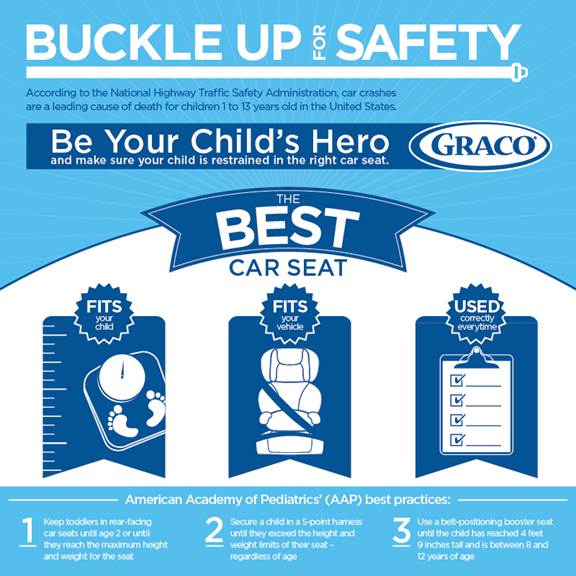 Thankfully, Graco has car seats for every age and stage in your child's life.
With my tall 7 1/2 year old needing to switch out of her 5 point harness car seat, we sought out recommendations that would keep her safety as priority.
The Affix youth was the recommended choice!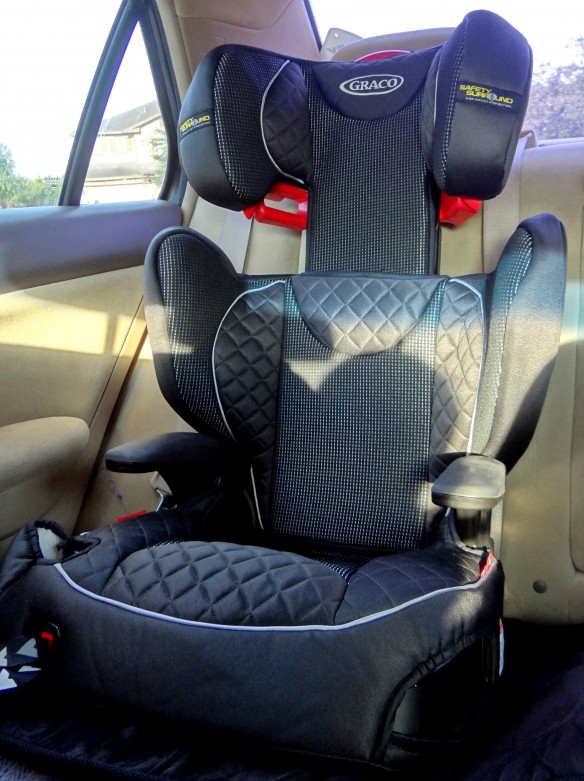 The Affix is recommended for a child weighing from 30 lbs to 100 lbs and upto a height of 57 inches.
The seat boasts of one-hand front-adjust latch system (i.e. With one hand, you can create a secure connection using your vehicle's anchors to keep the booster steadily in place. The connection secures the booster seat to your vehicle seat and makes self-buckling easier for your independent child. )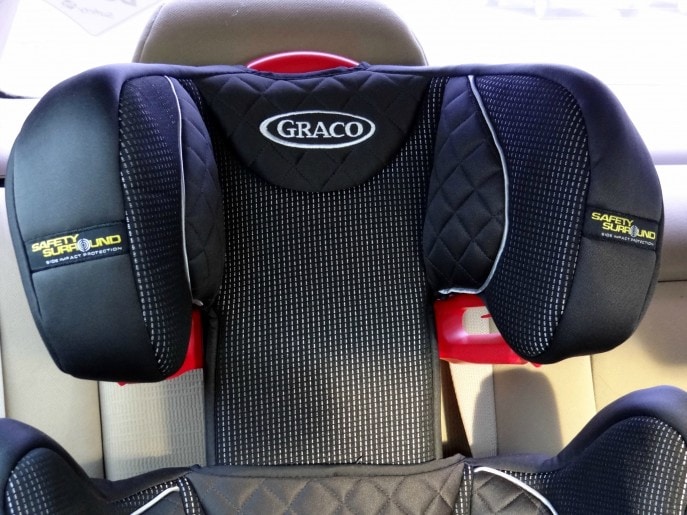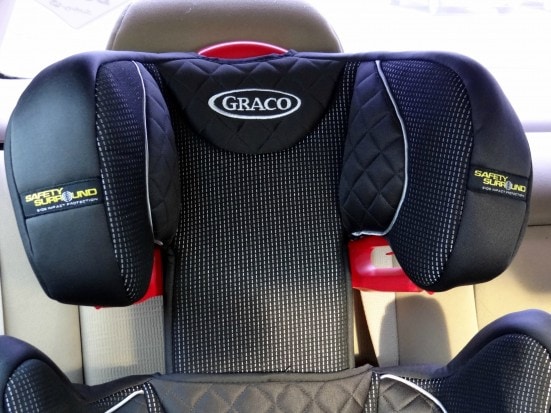 and has been side impact tested. (I love the broad, energy absorbing foam cushioned, side pads)
* The seat is confirmed to be engineered & crash tested to meet or exceed US standard FMVSS 213
Comfort-wise, my daughter insists she is comfortable but the real test will come when we take a long road trip.
The seat, I have noticed, is broader than her other booster.
And the head cushioning on the sides will help give her head a comfortable place to rest, if she does fall asleep on a long drive.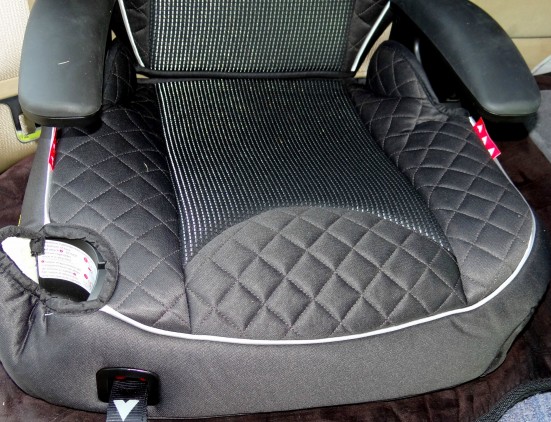 A number of her friends already sit in backless boosters but I personally find comfort in having her sit with a supported back rest. (I guess I miss having her in a 5 point harness!)
The head rest on the seat is adjustable and as your child grows older, he/she can use this without the back support. (Recommended weight for this is between 40-100 lbs and 40-57 inches in height)
* Important to know: The American Academy of Pediatrics recommends that children 4 feet 9 inches tall or under should ride in a belt-positioning booster seat.
Other features on this seat include a cup holder and a small stow away compartment to hold your child's treasures on a drive.
I'd love to know what you think makes this car seat one you may recommend for an older child.