Disclosure: I participated in an Ambassador Program on behalf of Mom Central Consulting for Brother P-touch. I received a product sample to facilitate my review and promotional item as a thank you for participating.
As soon as Thanksgiving rolls out, the Christmas festivities begin to pick up in our home. It's definitely my favorite  time of the year but it also means a lot of the planning and organizing falls upon Mom's shoulders. My poor Hubs does offer to help but there are certain things I like to get done a certain way to enjoy that element of surprise on the kids' and Hubs faces. So yes, I have to admit most often than not, I bite off more than I can chew but at the end of the day, though  zapped of energy, I feel immensely fulfilled.
This year, the Christmas season coincides with me hitting my third trimester so I have been taking things a little slow (as per my standards) and thankfully with my handy-dandy Brother P-touch PT-H100 label maker, I've been able to accomplish quite a bit!
Using my Brother P-touch label maker through the holidays! 
I have to admit that becoming a Brother P-touch Ambassador couldn't have come at a better time in the year. Before the baking pocket in the season kicked into high gear, I was able to rearrange, organize and bring sanity into my kitchen pantry (I think my Hubs is most relieved with this!). My trusty label maker also made its appearance to label the kids' class Christmas party treat bags a week ago.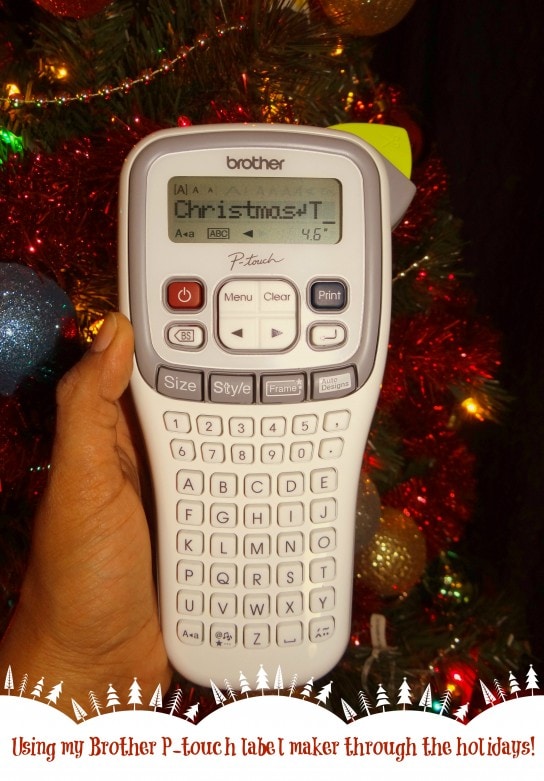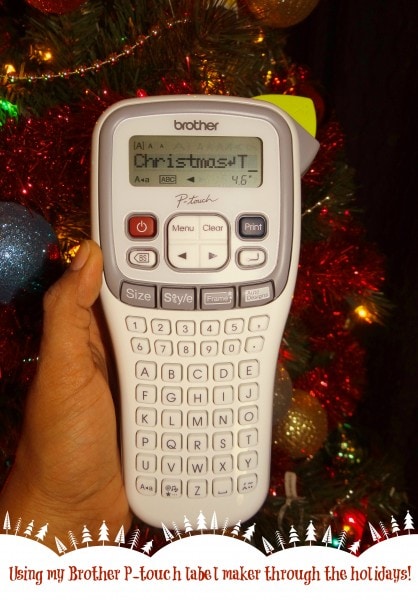 And this year, thanks to some nifty labeling, we were able to keep my husband's colleague guessing who her Secret Santa was!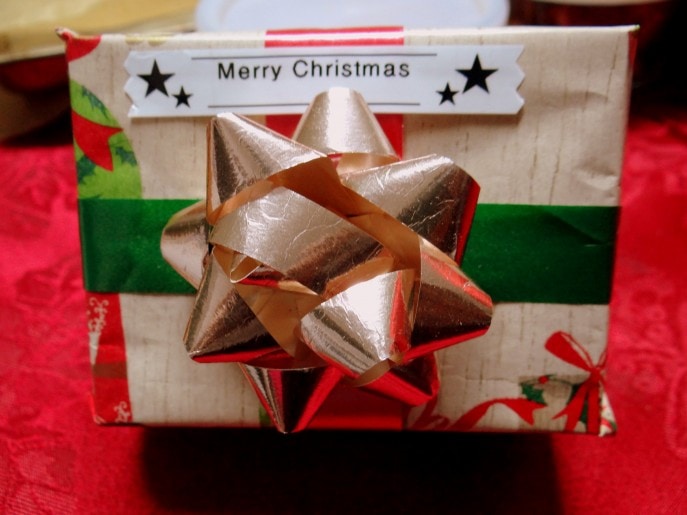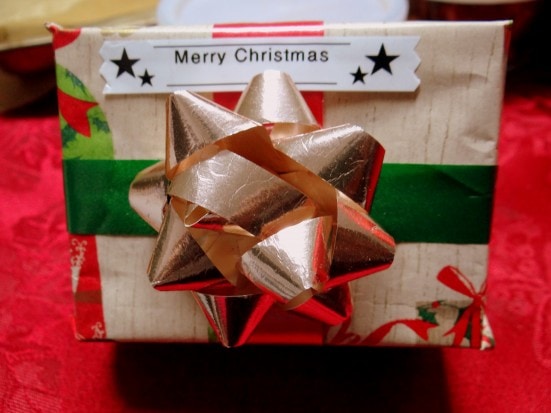 I also have plans to design a pretty Christmas greeting label to stick on our cookie plates before sending the kids to deliver them to our neighbors. It would definitely save me from the hassle of scratching of the "To" segment on store-bought labels and will look so much prettier.
My  Brother P-touch label maker was definitely my early Christmas present!
I wouldn't say I'm addicted to labeling everything around the house but lets just say I'm immensely fond of my label maker!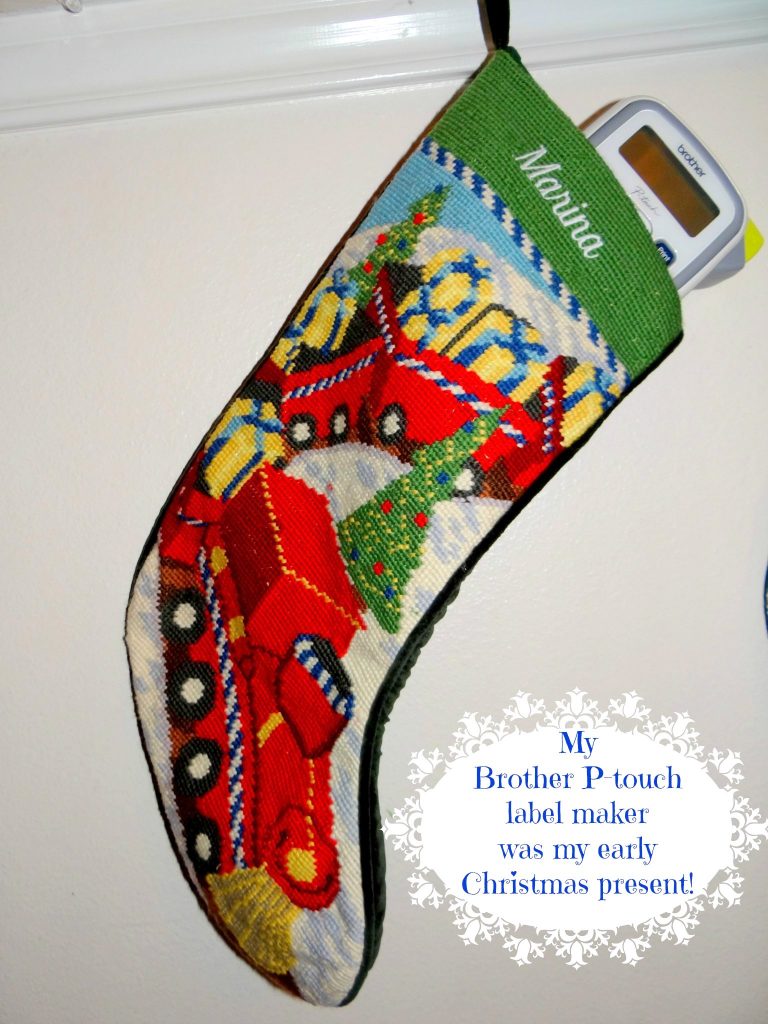 Now while I consider the label maker, "my" organizational helper, I understand a few Christmas odds and ends totes have Hubs itching to bring order to the same. I think he's just using helping to sort out the totes an excuse to play with my label maker. Ha!
So I've insisted I we (my label maker and I!) will tackle the totes after Christmas week.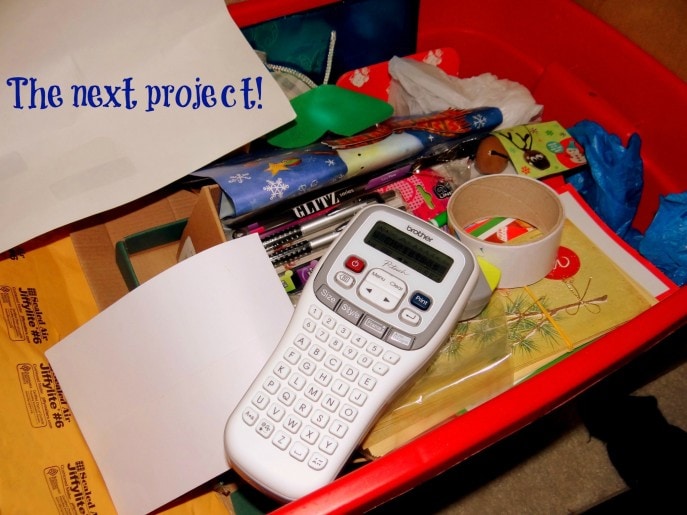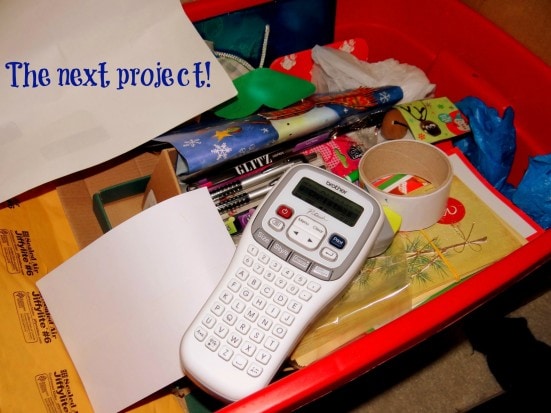 Pssst!
It's still not too late to add a Brother P-touch label maker to your Christmas list. Thanks to Brother's 25th Anniversary Celebrations there are some pretty sweet deals and promotions in office stores, so make sure you check them out before it's too late!