Watching my daughter run across our church lawns gathering eggs at our local MOPS meeting, put a smile on my face. It was so precious watching the little ones, with not a care in the world, giggling and skipping around.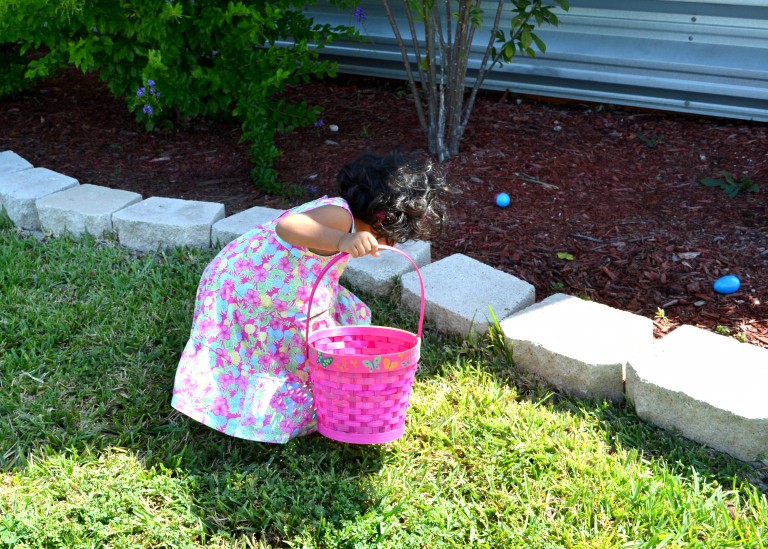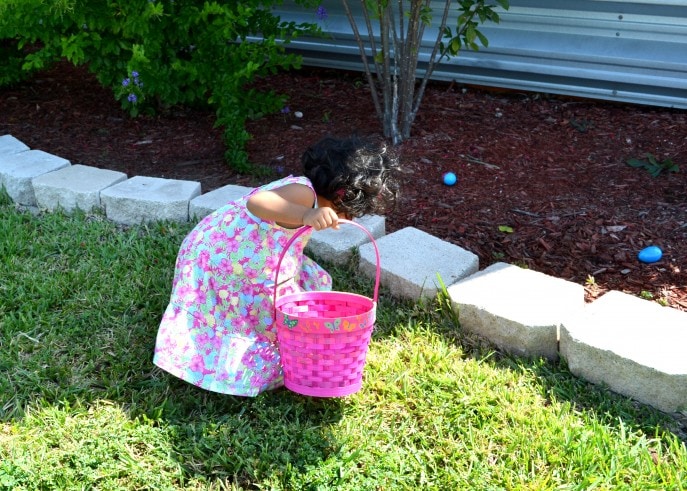 As I captured this moment on my camera, the email sitting in my inbox came to mind and I was reminded of sweet children, her age, miles away, removed from what they knew was familiar, living in uncertainty and possibly fear.
We've all read the stories, watched the news clips and there are young faces that come to mind even as one reads the words 'Syrian refugee child'.
It has been a good number of months now that my husband, burdened for these little ones, has been praying for them during our family prayers.
Miles away, what else can we do?
But now, through CARE's Special Delivery Project we can do a little more.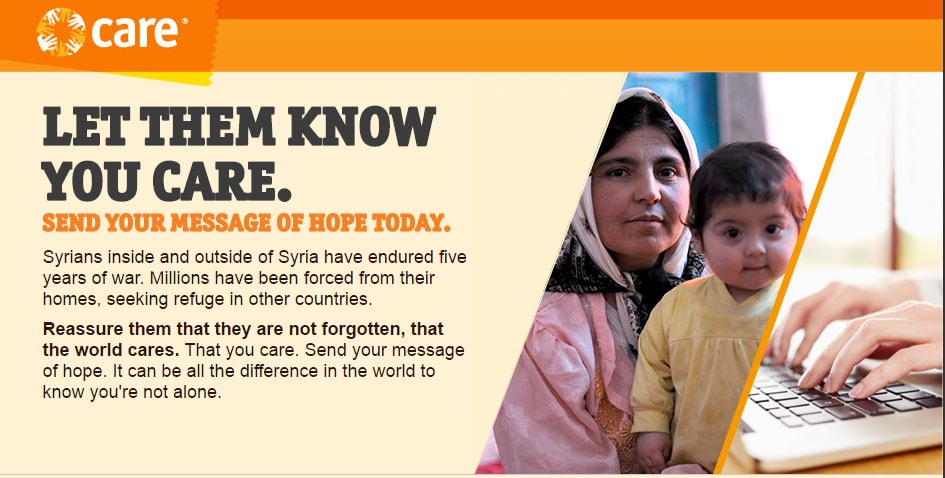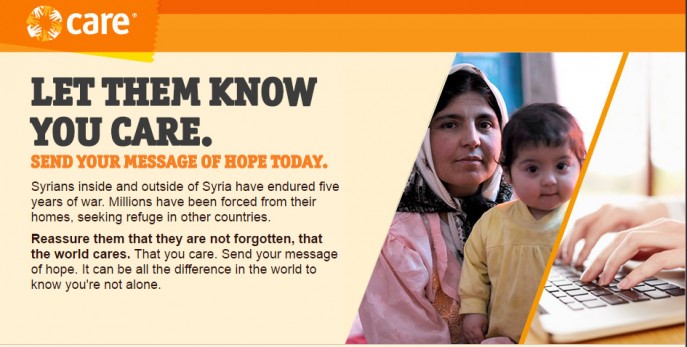 How to bring hope to a Syrian refugee child
You can write a letter of encouragement, hope, support and love to a child. It doesn't cost a dime yet it can have a powerful impact on their lives.
When 16 year old Sajeda received a letter from 87 year old Helga she cried.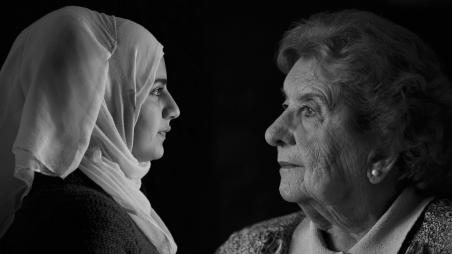 Cried because there was someone who cared enough to write a letter to her, encourage her to cherish the good times in the past and look forward to a future that is beautiful.
You see, Sajeda's family had to flee from Syria because the increase in barrel bombings made it terribly unsafe to be anywhere in the area. When her family had to leave in just a matter of hours with just a few clothes in a bag, Sajeda hid in her family's attic in a desperate attempt to stay in the only place she knew as home.
Today she lives in Zarqa, near the Syrian border. Even here things aren't peaceful.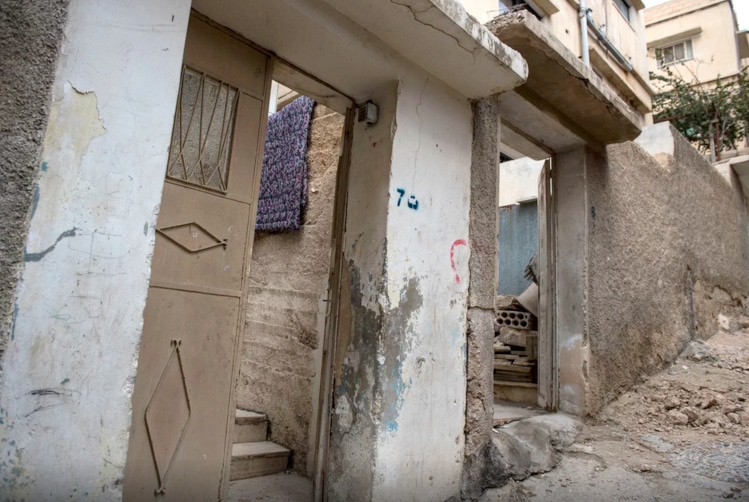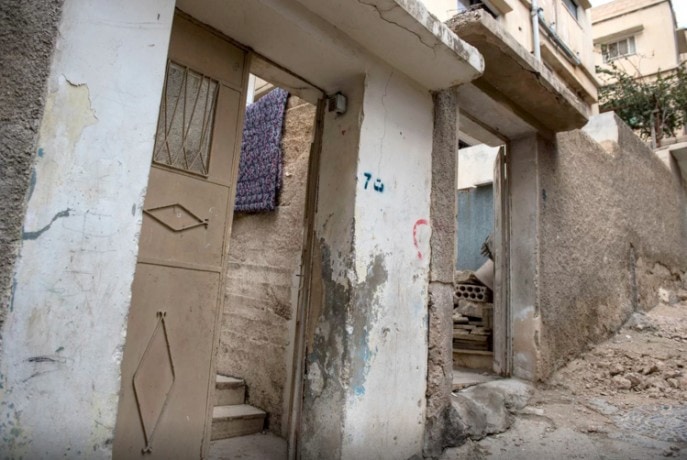 Whenever she's asked what the most precious thing she left behind was, she quietly replies that she left herself.
Helga's letter to her offered hope because Helga understands what it's like to walk the journey Sajeda is on. Helga was a refugee in World War 2. She had to flee from her home, for safety, after her father lost his life during one of the Air Raids in their town.
She shared how she would find comfort in the CARE packages a kind American family would send her family and how that long distance relationship ended up becoming something so beautiful.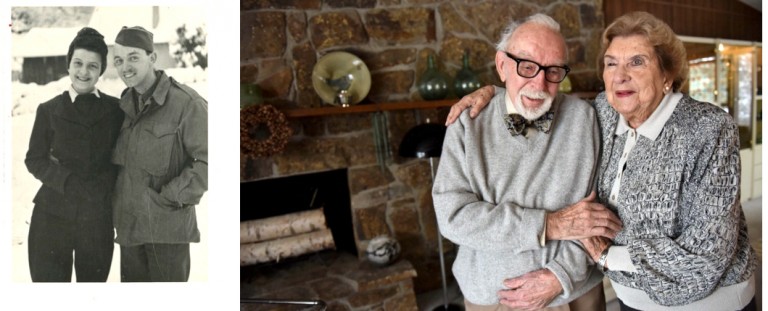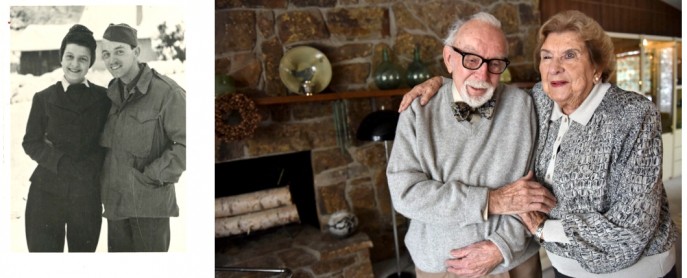 Read 8 year old Zaher's story, 13 year old Duha's story and 12 year old Shadi's story too.
You may not have a refugee story to share BUT you can send hope and love.
Yes, you can make a difference with a simple letter.
You don't even have to send it via snail mail. Just type out what God puts in your heart, say a prayer for the recipient and click send. 
Your letter will be shared with a child or even several children.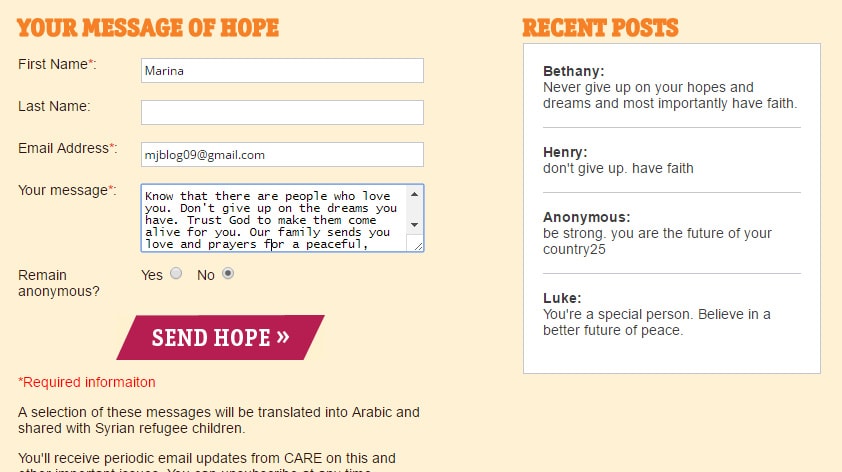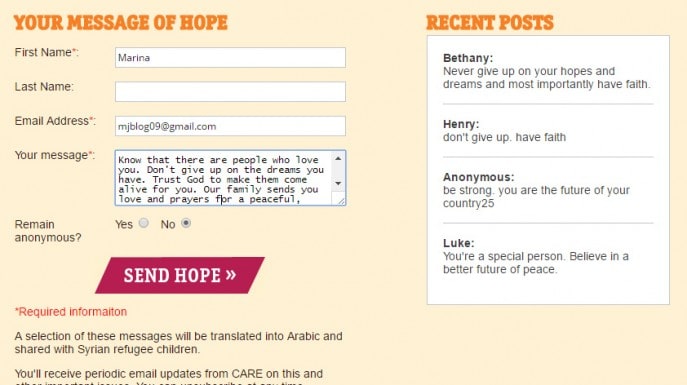 A few minutes can bring joy and hope to a child who seeks that burst of sunshine in his/her life.
You can also send a CARE package of love to a family. A donation of $70 can feed a family for a month. You don't even have to donate that much. Whatever you are able to give will be appreciated. No amount is too small. It all adds up to bless a family.
I'd love to hear from you. Hop over to chat with me on Facebook and/or Twitter