Christina Burrell, this week's "Featured Fridays" blogger, can be found over at Butterfly Kisses and Tasty Dishes
Laura Story's popular song, "Blessings," could very well have been written specifically for me as it so clearly describes my heart's condition over the past three years. God has been growing and teaching me lately with regards to what I consider a "blessing" in my life.
When you think of the word "blessing", I am sure your mind automatically turns to the things you possess, your family, your health, and the things that bring you joy. However, after the loss of our first daughter three years ago, God has shown me that "blessings" often come through difficult and seemingly "ugly" trials in our life. Our daughter, Savannah Grace, died at 7 mths gestation from a fatal chromosome disorder called triploidy. The months during and following her pregnancy and death were the hardest months of my family's life.
There were, and sometimes continue to be, moments of raw, deep, unimaginable grief, loss and pain. In the immediate months after her death, there were moments when I cried in anguish because I could not feel God's presence. I had grown so very close to Him during the pregnancy, fully surrendering and petitioning Him for a miracle. However, after her death, it was so hard to see His goodness or to feel His love. I knew the promises in the Bible, and I knew God's character; yet, in my brokenness I couldn't see the blessings hidden in the gift of Savannah's life to our family.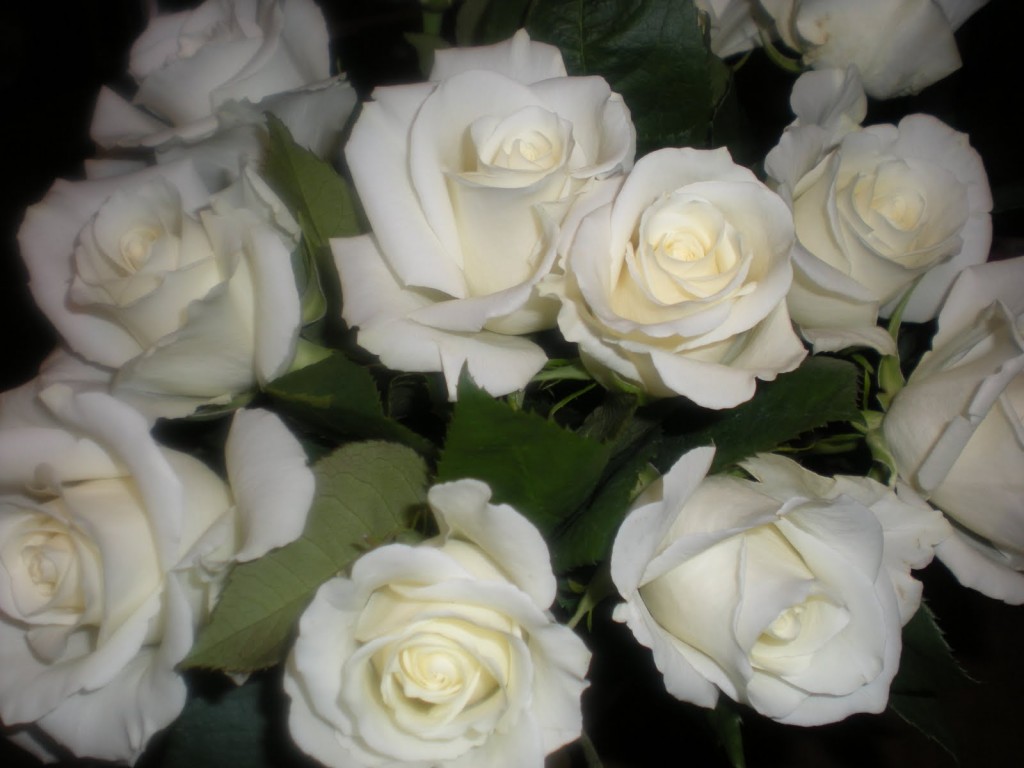 Just recently have I been able to speak the following words out loud (with tears pouring down my face and straight from my healing heart), "Savannah's death was a blessing". You may think I am crazy for saying that, but please hear me clearly. I would have loved more than anything for God to heal our daughter. But, in His infinite wisdom, He chose to heal her by taking her to live in Heaven. It is a Blessing that Savannah is whole and healthy now, rejoicing and dancing through fields of wildflowers with the One who loves her more than I can even fathom. It is a Blessing that I had the privilege of carrying her in my womb for 7 months and that I can proudly say that I am her mother. It is a Blessing that God taught me the depths of His love and grew my faith and my ability to surrender to Him through my daughter's life. It is a Blessing that our four year old son accepted Jesus into his heart last month because of his questions about his sister, Savannah. God used Savannah's life and death to bring our son His salvation-this fact alone brings me chills and assures me that God can truly bring beauty from ashes!
The story doesn't end there. As I write this, I am holding a sleeping Blessing in my arms-our two month old daughter, Bella Joy, who is a true miracle. We named her Bella Joy, which means Beauty and Joy, because God gave us Beauty from Ashes and Joy in the Morning. (Isaiah 61:2-3 He has sent me to bestow on them a crown of beauty instead of ashes, the oil of joy instead of mourning, and a garment of praise instead of a spirit of despair.)
You can read about how God blessed us beyond measure by clicking on this link: http://butterflykissesntastydishes.blogspot.com/2011/01/god-said-yes-even-when-i-didnt-have.html .
As you will learn when you read that post, we are also in the process of receiving an additional Blessing of another daughter-one we will adopt from Kaliningrad, Russia, in approximately 9 months. You can follow our adoption journey here: http://www.emmacharity.blogspot.com.
.
Some of you who are reading this now may be experiencing sorrow, trials, despair, or heartbreak. I share this with you to encourage you to seek the Blessing in your trial, the Hope in your despair, and the Beauty in your sorrow.
God is there; He sees you; and He wants to comfort you.
Let him Love You. Lean on His promises-He is unchanging and He will never leave you.
And, I pray that He will show you the Blessing in your circumstance and that His Joy will be your Strength through the trial.
.

.
* Next week, Christina will share her favorite Fall baked treat's recipe-Pumpkin Chocolate Chip Cookies. Yum!*
Today's "Featured Fridays" post, "Blessings", was written by Christina Burrell, blog author of Butterfly Kisses and Tasty Dishes.
Christina is Mommy to a precious 2 month old princess, an adorable 4 year old prince and a little angel who is now dancing in the Presence of the LORD. She will soon open her home to include another darling daughter, birthed in her heart, from all the way across the globe, Russia.