Disclosure: The "Black Friday shopping using Coupons.com" post is a Fashionista Event. I was provided with a promotional item by Coupons.com to share their HUGE Black Friday Sales, their top 10 gifts giveaway and our $500 giveaway.
Somebody asked me what I wanted for Christmas and honestly, if there was a crazy appliance sale that had the Kenmore refrigerator I talked about in my All I want for Christmas post, it would have to be just that!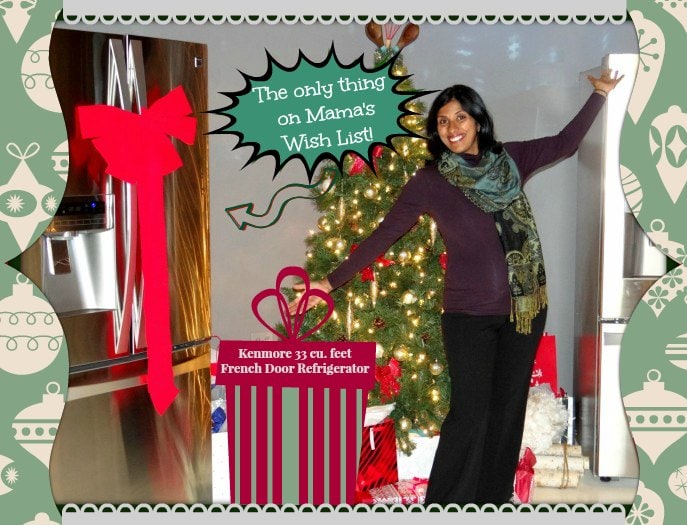 Seriously, how could anyone say no to having this sweet stainless steel box of cold goodness in their kitchen?
It's quite a packet to pay for a Christmas gift but maybe…just maybe… if this does happen to feature as an advertised deal, this sweet fridge may not be stuck on my Wish List after all!
Woo-hoo!!
With retailers and stores opening earlier this year than ever before, you can be sure that Black Friday sales are going to be crazy, in every sense. If you plan to save every limb in your body, I would definitely recommend staying indoors and shopping smart via your computer/laptop/iPad or whatever electronic medium you plan to use.
The savings can be pretty sweet especially if think of shopping for the prezzies off your Wish List using the Coupons.com Black Friday Sales' discounts page.
I did this last year and shopped using a cash back site as well, so it was definitely worth the while sitting up late at night. And who could ever complain about snagging great deals, saving a pretty amount, sipping a cup of tea, all cozy indoors and having it all delivered to my doorstep…far from the maddening crowds??!!
Definitely the route to take!
Ooh, how does the idea of discounts paired with a sweepstakes sound?
Sweet, right?
Coupons.com is also hosting a Black Friday Sweepstakes where they are giving away 10 of the must-have holiday items.
This runs for a very short time (November 22, 2013- November 29, 2013 only!), so hurry and enter for a chance to win!
In addition to all this, how would you like to win a 250$ Amazon Gift Card with Coupons.com and Fashionista Events? (2 winners!!)
All you need to do is plug in your entry in the Rafflecopter form below… and just hope and pray that the random generator picks you at the end of the giveaway period!