I have a sweet tooth. A huge one!
I've tried staying away from sweets but find myself rummaging through the fridge or pantry, looking for something to satisfy my craving. And no, I'm not pregnant!! This is one craving that has stuck from childhood!
But in my defense I have to add that I get put off by excessively sweet treats.
Candy doesn't feature on my go-to list, nor does heavily frosted cakes. Cookies that include nuts in the same are my favorite and fruit based desserts are right on top of my list.
My recent discovery of Nonni's Biscotti Bites satisfies my craving for a sweet treat perfectly.
Available in 3 variances- Almond Dark Chocolate Biscotti Bites, Very Berry Almond Biscotti Bites and Double Chocolate Salted Caramel Biscotti Bites- Nonni's has chosen just the right flavor choices to feature in the line.
These crunchy Italian bites are a treat!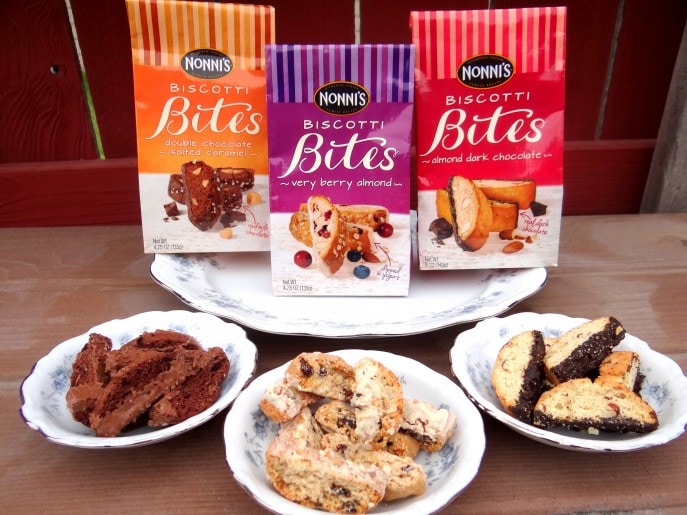 My husband's preference leans towards the Very Berry Almond Biscotti Bites mainly because the dried fruit, nut and yogurt topped bites aren't too sweet. (My son loves these too!)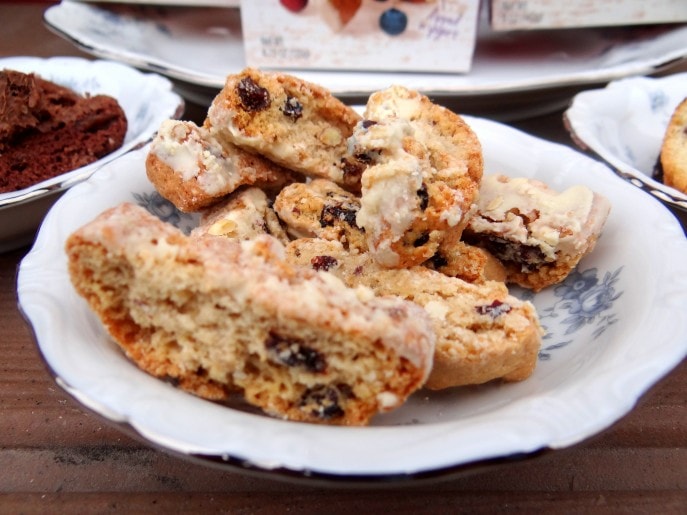 My personal favorite is the Almond Dark Chocolate Bites, I guess it's also because the chocolate tipped end reminds me of a madeleine cookie dipped in chocolate.
The Double Chocolate Salted Caramel Bites are a party in your mouth with sweet chocolate and caramel mixed with a hint of salt!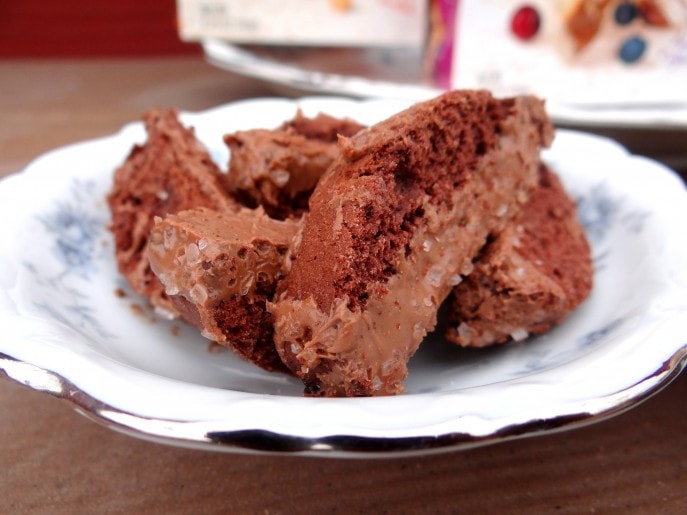 These would make a fun treat to carry along for a picnic or add in a lunchbox. Because the chocolate melts quickly on the Almond Dark Chocolate Bites and the Double Chocolate Salted Caramel Bites, I would recommend refrigerating the same the night before you plan to take these on-the-go.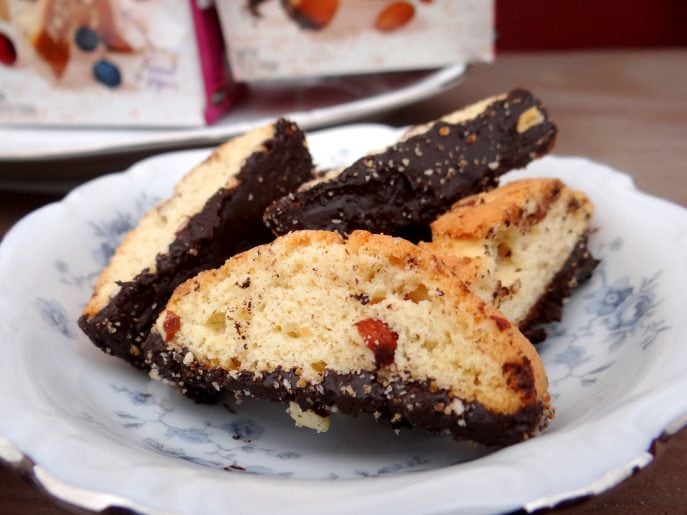 So tell me…
which Biscotti Bites would you like to try?