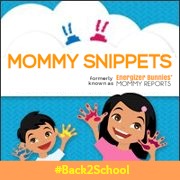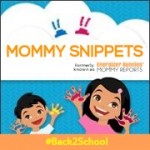 I still remember going through my college years with different colored, pens and highlighters that made my life as a student so much easier. You see I have  a thing about color coding important things or underlining important points that pop out of a text. Why look at my Bible even today and you will find verses that have ministered to me, underlined for reference later on.
Hence, when my daughter's new 2nd grade teacher asked all the parents to throw in a pack of highlighters on the first day of school, I did a little dance for joy. I'm excited that she will get to dive into the world of coding,distinguishing and highlighting the important at a young age. (Yay!)
When BIC asked if I'd like to take a look at their new back to school line, I wasn't planning to turn down an offer as colorful as that! So yes, when the pack came in, I felt like I was back in school all over again. (Happy dance!)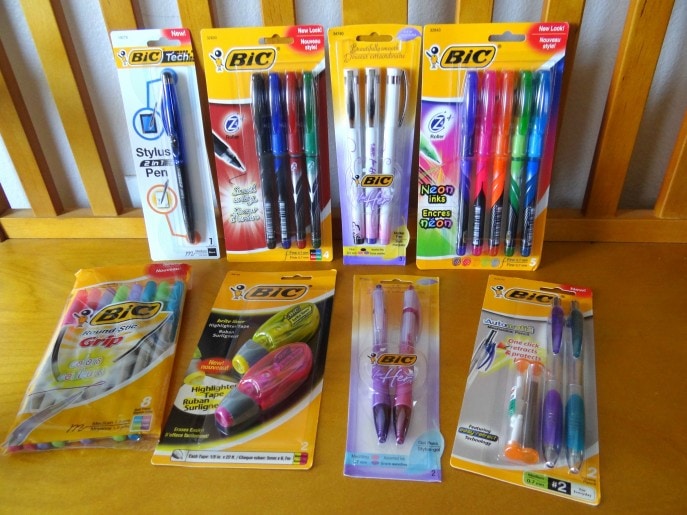 And yes, like any good Momma, I shared the loot with my 2nd grader!!
The Automatic Mechanical Pencil that does retract with a click at the top of the barrel and is refillable, was her first pick for school.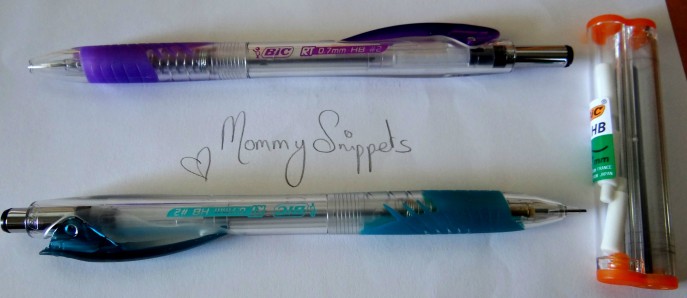 She also made off with the super neat BIC Brite Liner Highlighter Tape that does not bleed through and is 100% erasable.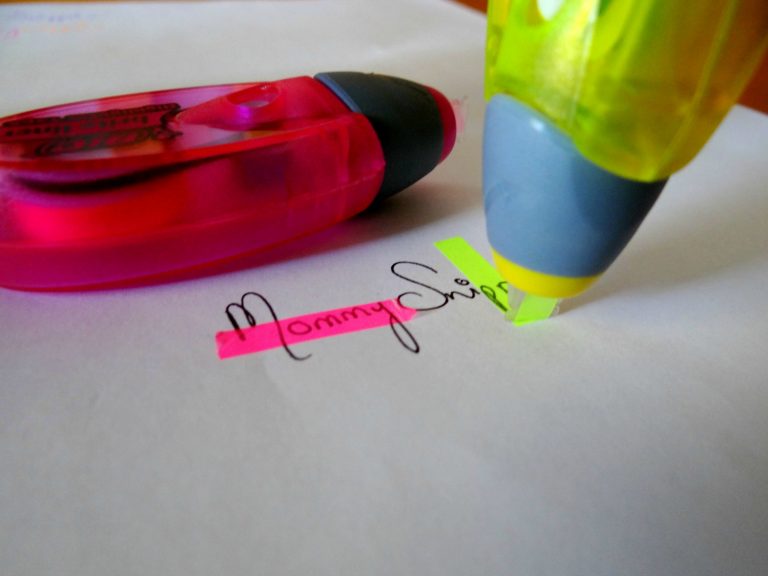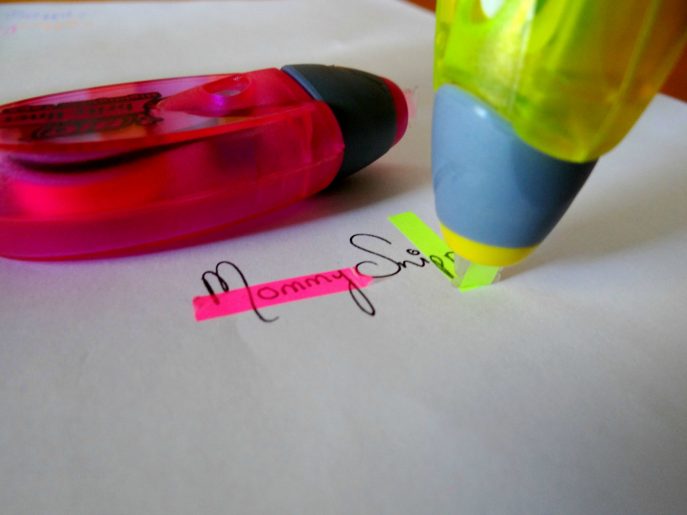 I quickly made sure I set aside the BIC Z4+ .7 mm fine point Roller Pens in the classic colors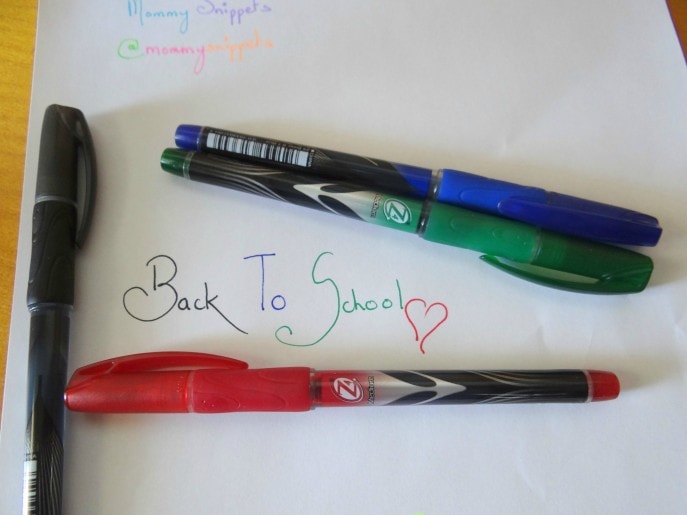 plus the fashion colors.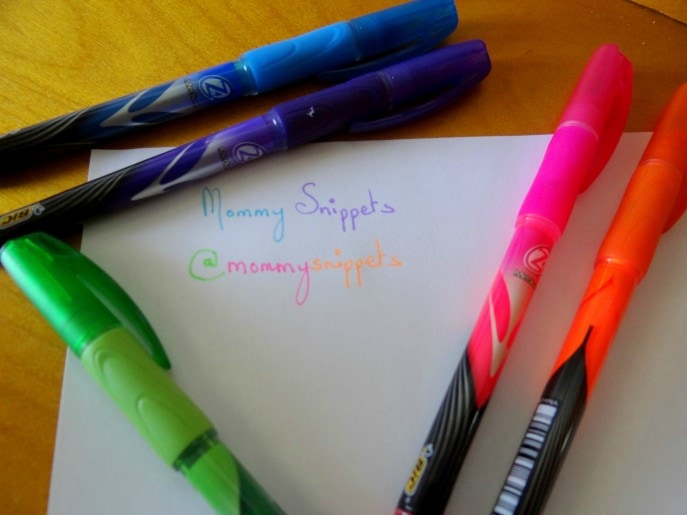 and the BIC For Her Gel pens.  (I love the design on these!)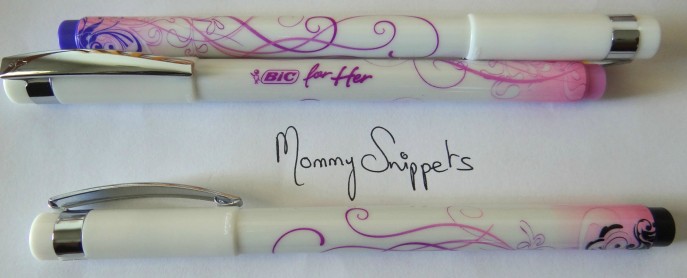 I've not had the chance to try out the BIC Tech 2-in-1 Stylus and Pen (This features a lightweight stylus on one end and a retractable ballpoint pen with smooth-writing Easy-Glide System ink on the other.) 
I guess you could say we've added personality to the new school year ahead!
Which BIC product would you say stands out over the others?
Win It!
One of my readers will win a colorful pack of BIC Back To School goodies (similar to the pack featured above)
.
Use the Rafflecopter form provided below (or click the Rafflecopter Giveaway link) to enter the Mommy Snippets giveaway. Entries not recorded in the same will be disqualified.
** If you face any problems while entering this giveaway, please get in touch with me ASAP! **