With a week through of school here in Texas, one would think the Back to School shopping frenzy would be over and done with but au contraire!
A number of my friends actually wait till school opens out to actually do clothes, shoes and accessory shopping especially if their kids don;t have to wear uniforms.
Famous Footwear came out with this enlightening infographic that just about sums up the back to school facts you just may be surprised to learn about…

Well, I'm thrilled to say I spent less than 80$ for two pairs of shoes at our local Famous Footwear Outlet, after sale prices and discounts (I know I could have saved a ton more with their awesome Buy One Get One 50% off sale if I had a Famous Footwear store close by. And sadly when it comes to the kids shoes I'd rather shop in person than online, so I missed out on the online deal too!)
And yes, the shoes picked were quality, durable, name brand, athletic shoes.
My daughter picked the Nike Kids Dual Fusion Shoes that have now become her favorite pair to slip on for school.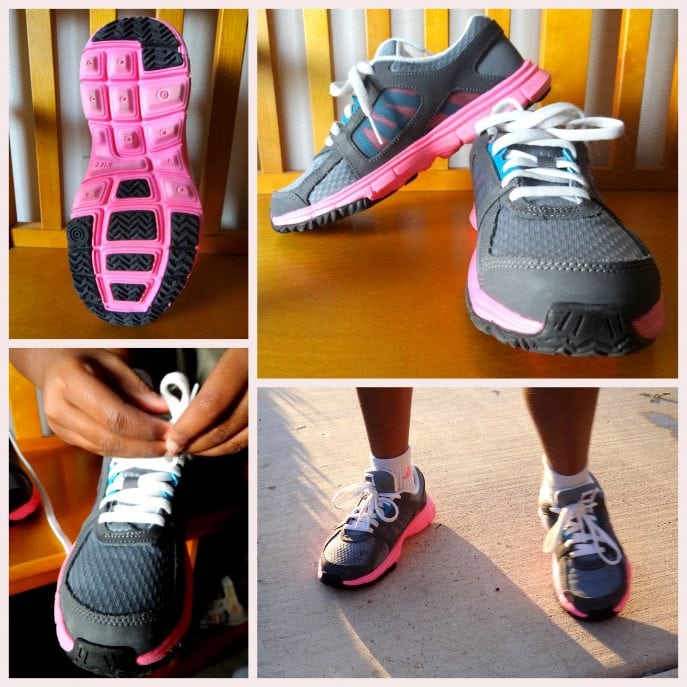 The shoes have great support, traction, cushioning and according to my 7 year old, are comfortable, airy and light-weight. I'm thinking of possibly getting her a similar pair to alternate with, considering she's so partial towards this pair!
My 3 year old on the other hand insisted on getting a pair of light-up Skechers. The first pair we picked up were half a size larger than his regular size so we had to move up to the next available size. Unfortunately this meant moving out of the toddler line and onto the "big boys" line. Thankfully our outlet had 2 pairs of light-up Skechers on sale so we picked up red and black sneakers for 35 US$. (Woohoo!)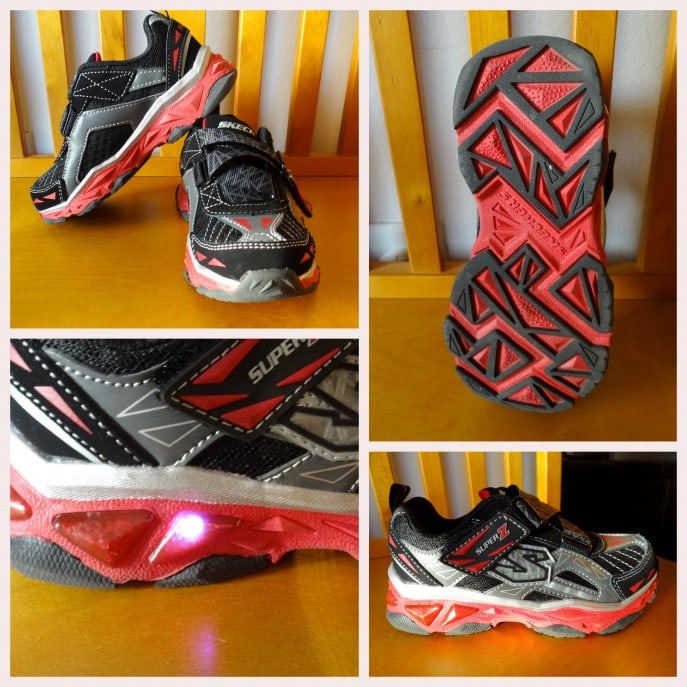 The shoes are a little big for him right now and comparatively bulkier than his other pairs but he loves the fact that they light up, so he hasn't mentioned anything about the weight!
Like most Skechers shoes for kids, this pair comes equipped with great arch and heel support .
Overall, our back to school shoe shopping spree was a success especially since I paired discount codes received as a Famous Footwear Rewards member (signing up is free, y'all!) and made the most of the sale prices available at the Outlets.
My next trip will be focused on checking out their clearance racks. I did see some fantastic steals, except not in our sizes.
Maybe next time!