A new Disney DVD comes out on May 20, 2014.
In Mickey Mouse Clubhouse: Around the Clubhouse World, Mickey and the gang are all set for a brand new adventure…
one that will take them around the world!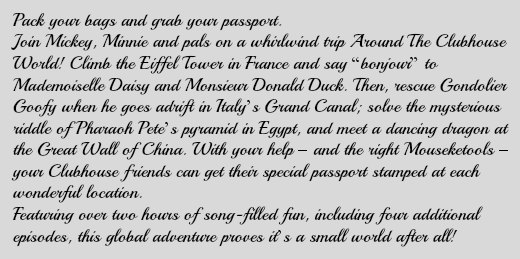 The kids enjoyed taking a trip around the world over a bowl of spaghetti and meatballs. And yes, they continued to shout out what Mousekatool needed to be used despite having their mouths full!
Their favorite place to visit with the gang?
Egypt, without a doubt, thanks to Dancing like a Pharoah!
Once they watched the feature, they got down to filling in the "Passport", that is included in the DVD. Since they both had to share the same, they chose to work on 2 destinations each (Complete with stickers and activities.)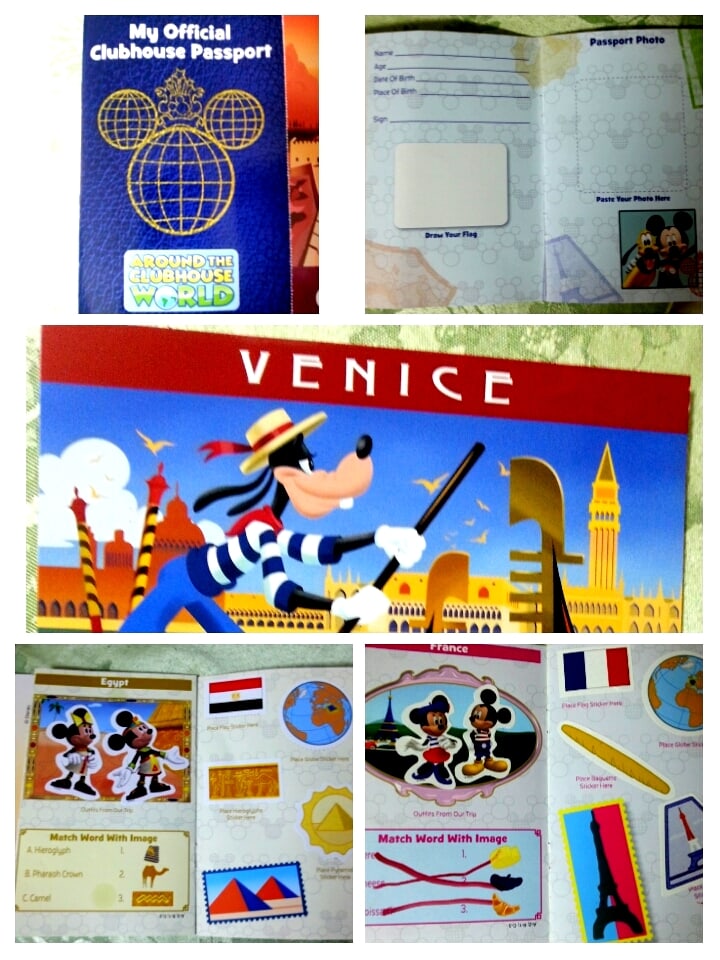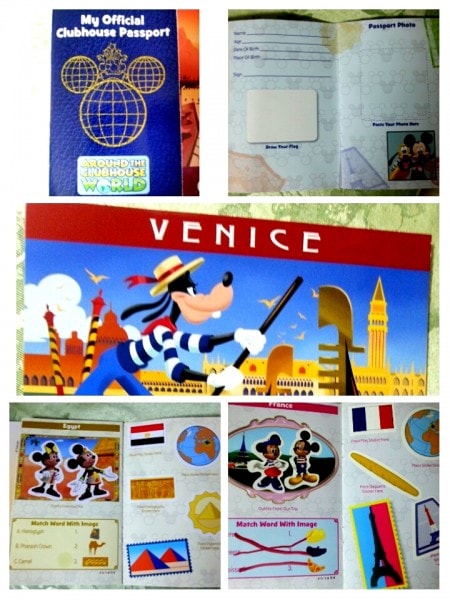 This is such a fun bonus added in for the kids!
The 126 minute long DVD includes four additional episodes that follow the full length feature:
Donald And The Beanstalk
Goofy On Mars
Mickey's Handy Helpers
Pluto's Dinosaur Romp
The kids have only watched Donald and the Beanstalk, so they were in for a treat.
Buy it:
The Mickey Mouse Clubhouse: Around the Clubhouse World DVD retails for 19.99 US$/ 24.99 CAD. (Pre-order today for 14.95 US$, from the Disney store)
Win it:
One reader will win a copy of  the new Mickey Mouse Clubhouse: Around the Clubhouse World DVD
Here's what you need to do enter the Giveaway…
 .
Use the Rafflecopter form provided below to enter this giveaway. Entries not recorded in the same will be disqualified.
..