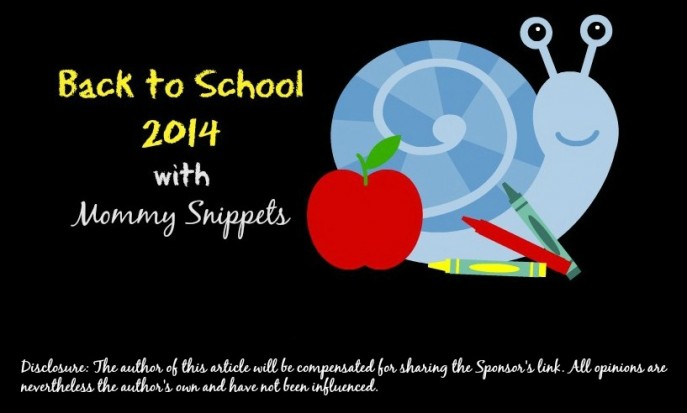 A new school year can be stressful on kids but just as hard on Mom too. (Yes, Dad you're included in this. I'm just using "Mom" as a representative here.)
Three months of summer vacation can throw any solid school routine out of the window and when a new school year begins you feel just as lost as your child!
So here's some helpful advice, for Moms, for the new school year…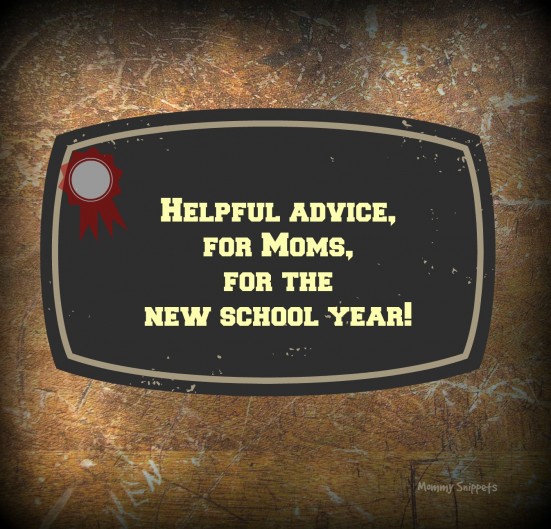 1. Shop smart and don't spend a bomb on back-to-school essentials .
I love schools that encourage kids to wear uniforms. My son has a year left in Preschool before which he gets to join big sis with uniforms so we still have a whole year of "wear-what-you-please" to go through. I'm all about shopping smart when it comes to kids' clothes especially since they outgrow their clothes so fast. From experience I've bookmarked a handful of stores to shop at when it comes to my kids. Kohls is definitely on top of that list.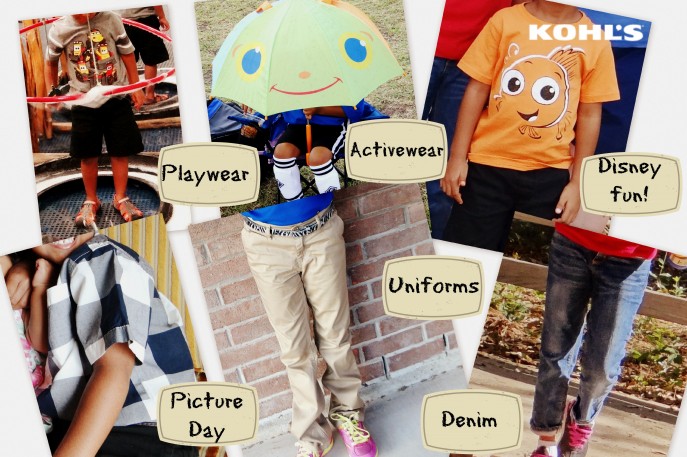 This year I made sure I picked up my daughter's uniform khakhis, jeans for the kids, tees for Little Man, shorts for his soccer games and a shirt for Picture Day, all within a $100 budget. With the $10 back on every $50 Kohls cash paired with my 15% discount, I was also able to pick up some inner essentials for both kids.
With shoes, backpacks, school supplies (yes, this year, Kohls has partnered with Office Max to provide school-goers with a real one-stop-shop-back-to-school experience )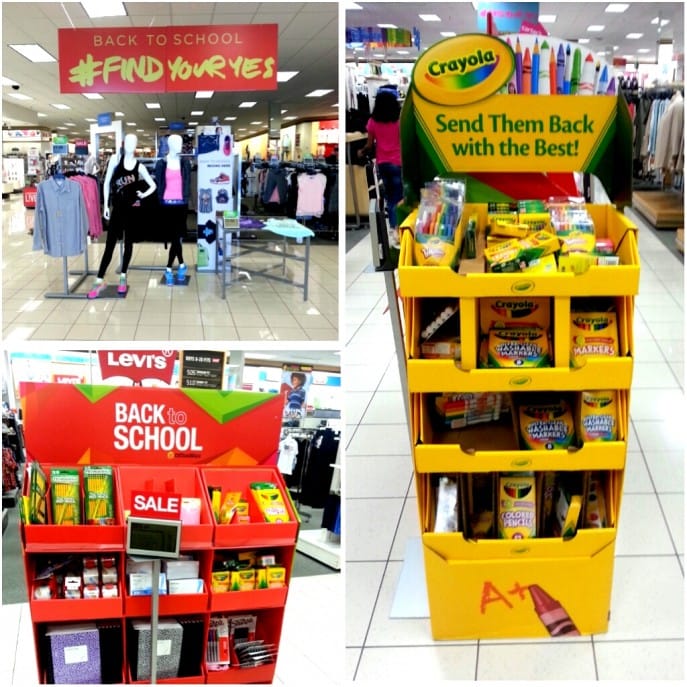 and clothing for all ages, you really don't need to shop at several stores to prep for a new school year. And yes, with the Magic At Play line, your little ones can also find Disney clothing at affordable prices and super cute designs.
2. Make sure you label all your child's belongings
 Yes, everything from books, folders, pencil pouches, uniforms (especially if they need to change into sportswear/swimwear at or outside school to backpacks and lunch bags, should ideally be labeled.  The last thing you need is a missing school supply after running all around town to get the best deal on the said supply!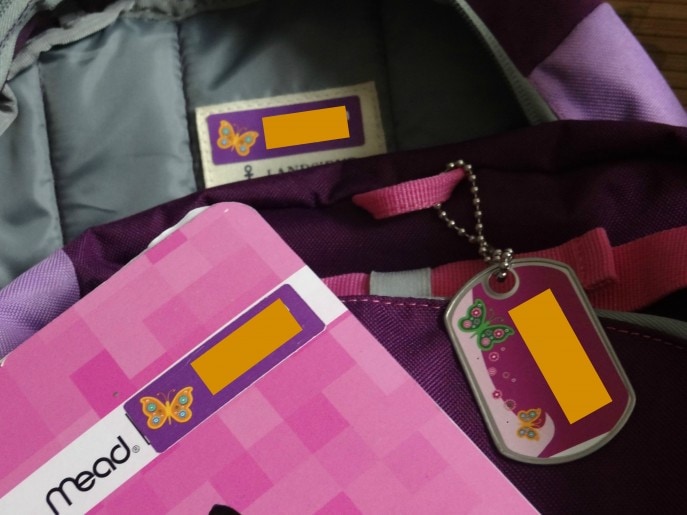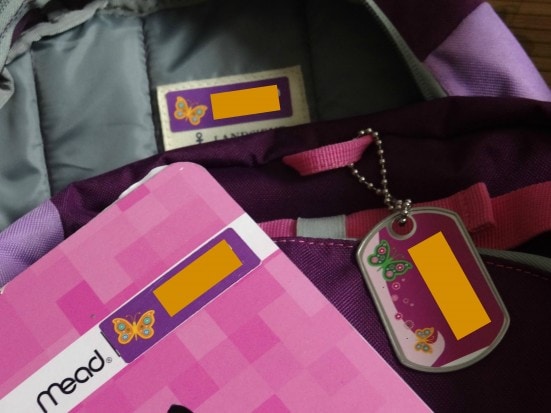 We ordered School/Camp packs (Spring for my daughter and Sports for my son) as these had the best value for money, considering each pack includes 100 iron on labels, 30 medium waterproof labels, 2 bag tags and 14 shoe labels. (Each pack presently costs $42.95 inclusive of free shipping and free personalization.)
3. Lice is real. Be proactive. Be prepared!
I'm not scaring you but this is the truth. If not the creepy critters, even the appearance of little lice eggs-nits- is a pain in the neck to get rid off. There are several solutions out there in the market but if you're looking for a natural, chemical free, clinically proven, effective solution, consider Fairy Tales' Rosemary Repel line. Each product is made from organic herbs and plant extracts. How long have they been in the market, you ask?
Since 1999!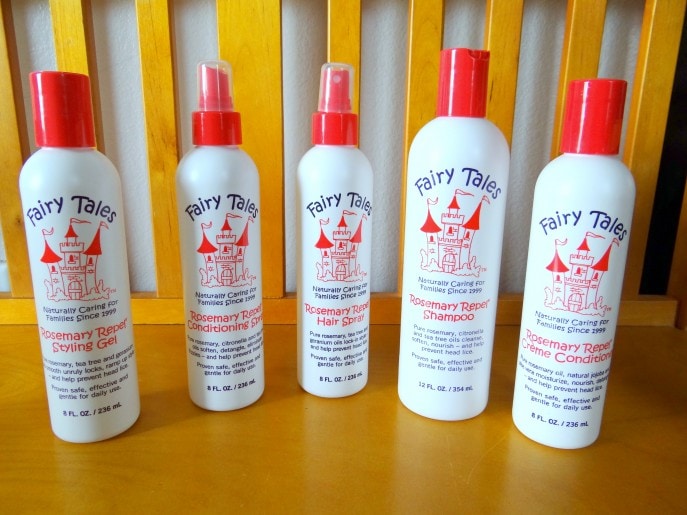 Growing up I came home on more than one occasion with lice and it was not fun. I don't plan to take any chances with the kids so yes, we've been using the shampoo and the conditioner consistently since a month prior to school opened out. And yes, plan to continue using the same all through the school year.
4. Protect your belongings while on the go
With drop-offs, pick-ups, Parent-Teacher meetings, play-dates and more, you have your phone with you at all times and in some cases, while waiting for your child to finish extra-curricular activities, may tote your laptop along to keep busy. To ensure your belongings are kept safe, it helps to invest in a few Master Lock products.
Yes your electronic belongings are important but the information stored on them is definitely so much more important. Identity theft is not kind.
5. When your child loses her first, second or eighth tooth, guess what? There's a way you can save them all in one place!
And no, a Ziploc bag is not what I had in mind. A Baby Tooth Album is.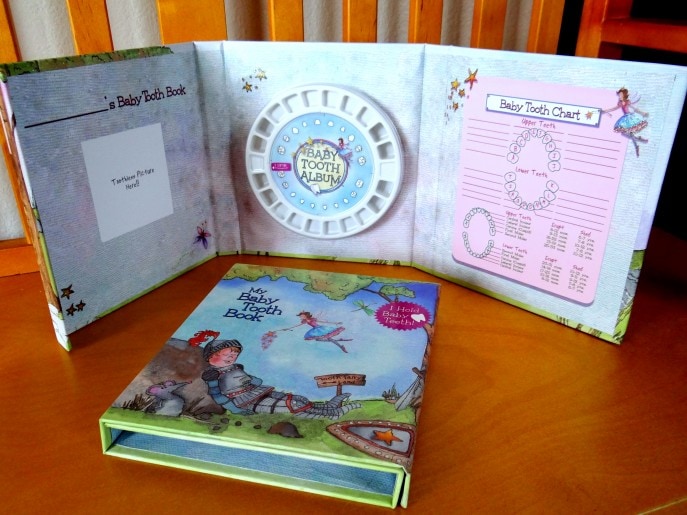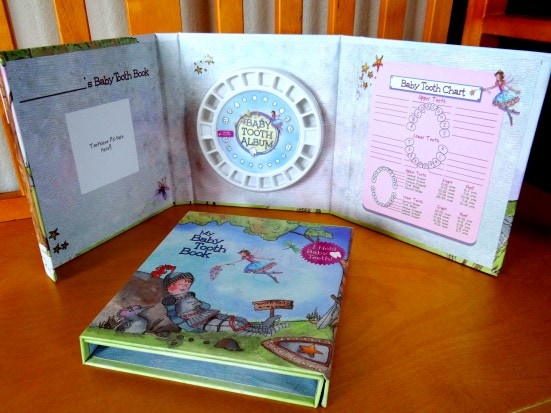 This is such a compact, cute, easy way to store your child's baby teeth. I love that you can record when a tooth arrives and when she loses a tooth. The pocketed organizer has a plastic seal over the same to save the teeth from falling out. At $14.95 an album, I think it's a great price to save those precious pearly whites.
6. Make sure you're always dressed with a smile.
Be the Mom everyone can approach. A smile can warm any person's day.
Even if you're having a not-so-good day, make a conscious effort to change that yucky day around by choosing to look for the good around you.
Pssst! If you need help changing brushes to add a sparkle to that smile , check out the new Reach Complete Care toothbrushes. 
7. Always stash snacks in your bag to satisfy hunger pangs while on the go.
If you're like me, I always (always, always) feel hungry during a grocery shopping run in the morning, after dropping the kids to school. It's torture to walk out of the store without picking up a sugary, not-good-for-me, snack. I have learnt to stash dry snacks in my bag. Some favorites are SunRidge Farm's organic banana chips (they taste like they have a hint of vanilla on them) and pistachios. I'm thinking of making some trail mix based snack bars this weekend too.
You will also find 2-3 nutrition bars in my bag because these are just easier to whip out, chomp on and finish when I'm rushing from point A to point B. I'm particularly partial to Balance Bar's Sweet and Spicy bars. They're oh-so-good and yes they're non GMO certified, gluten free and soy free.
I could go on but would love to hear from you.
Do you have any helpful tips to add?