There are some gifts you can't go wrong with…especially if the gift involves an experience  that is unlike any other.
My children have been blessed to step into a Build-A-Bear Workshop on more than one occasion and honestly, the whole experience never grows old. There's just something special about stuffing your very own bear (or animal) with love!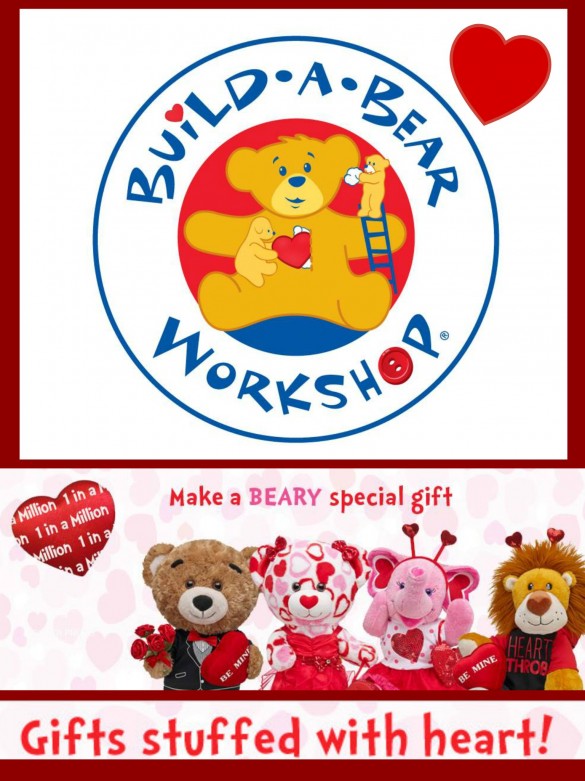 To celeBEARate your kids (or a special someone) this Valentine's, would you consider one among many adorable Build-A-Bear Valentine Gifts?
A recent survey conducted by Build-A-Bear has revealed that sharing an experience with a loved one goes a long way
And with Build-A-Bear it's all that and more!
If you plan to gift an older child with a "beary" special gift stuffed with love, I can assure you that you don't have to go through the ritual of stuffing your gift from start to finish.
A Bear Builder Associate can always help arrange to hand over a finished animal, stuffed with love!
Yes, one just as adorable as Huge Hearted Lion…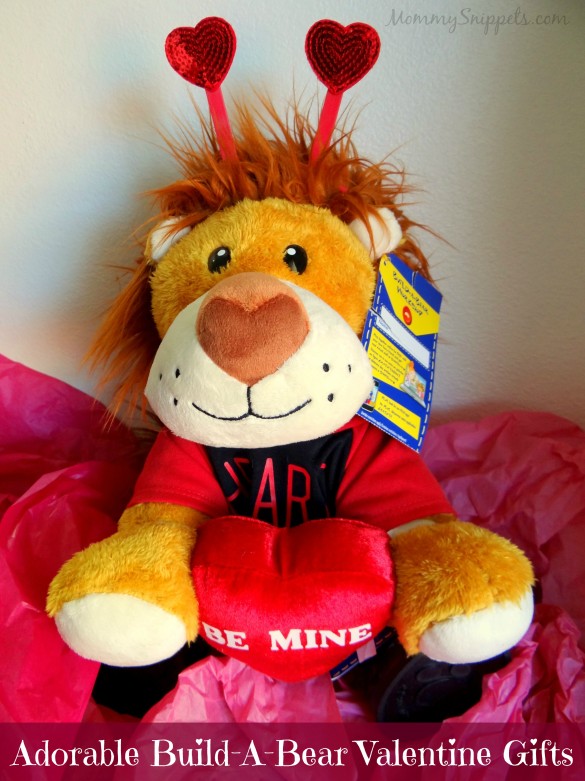 complete with a dapper outfit, shoes, accessories.
Yes the works!
And what makes any purchase at Build-A-Bear worth the while, is knowing that the money you spend is going into a brand that is all heart.
(I've listened to Maxine Clark share her heart and have been so blessed.)
On top of all their give-back campaigns, this Valentine's Day, Build-A-Bear Workshop has also chosen to spearhead a "Million Hearts, Million Wishes, Million Ways to Help" campaign.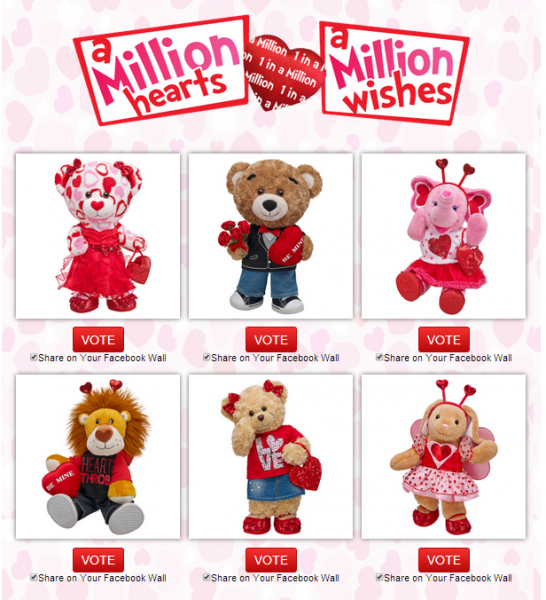 In the same, guests can share photos of their "heart ceremony" when they wish on a limited edition "One in a Million" red satin heart that is added to their stuffed animal. For every photo shared on Facebook, Twitter, Instagram, or Pinterest with #sharebabwwishes, Build-A-Bear Workshop will donate $1 to Make-A-Wish Foundation, up to generous total of 30,000 US$.
If social media sharing is not your cup of tea, you can also make a monetary donation to support Make-A-Wish, at checkout, in stores nationwide and online on the Build-A-Bear site, all the way through March 2014.
How would you like to 

WIN a Build-A-Bear Gift Card?
Build-A-Bear is blessing one of my readers with a 25$ Build-A-Bear Gift Card
Use the Rafflecopter form provided below (or click the Rafflecopter Giveaway link) to enter this Mommy Snippets giveaway. Entries not recorded in the same will be disqualified.
** If you face any problems while entering this giveaway, please get in touch with me ASAP! ** .
.