Disclosure: This is a Fashionista Event.  I was given a promotional item to review by 9thandElm.com to share my opinions about the website.  All opinions are my own. 
With Christmas coming up, the scramble to find unique gifts for those special ladies in your life begins.
If you're like me, the gifts I pick out need to be unique, elegant and…
yes, affordable.
I do have a weakness for handmade products but they generally cost quite a bit…
unless you're shopping at the brand new, multi-designer shopping site, 9thandElm.com!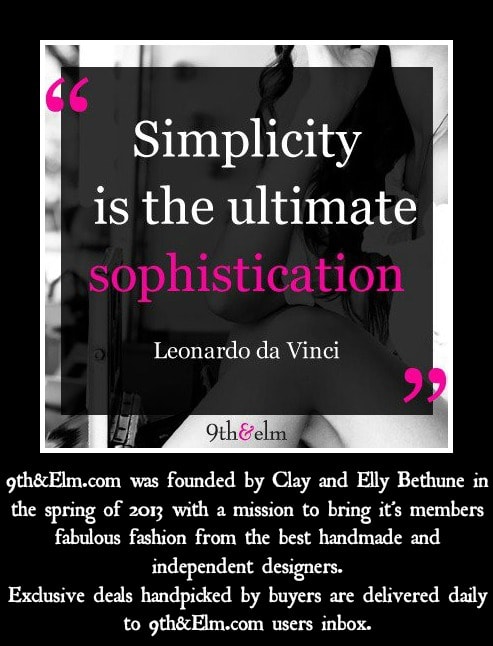 While browsing the site over several periods through the week, I knew my heart was set on buying 3 of my girlfriends handmade earrings.
Not only were the pieces elegant but they were also very affordable.
Knowing the ladies I have in mind love accessorizing, these earrings from A Bead in Time Jewelry and Jasmine & Magnolia Jewelry are definitely classy yet not over the top jazzy…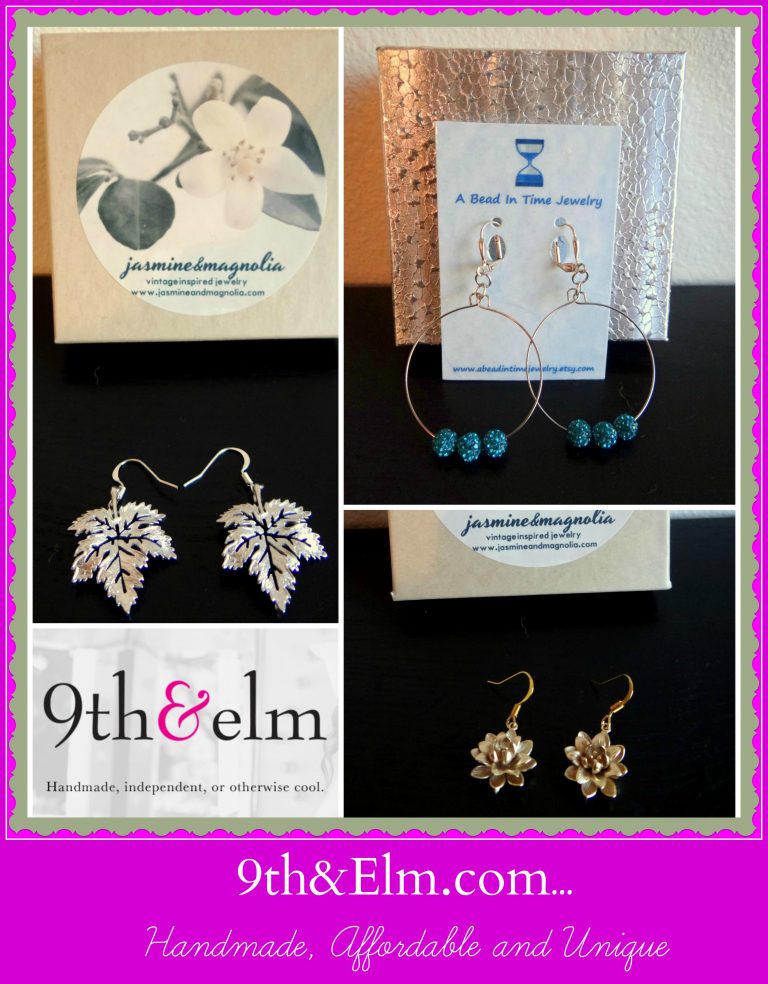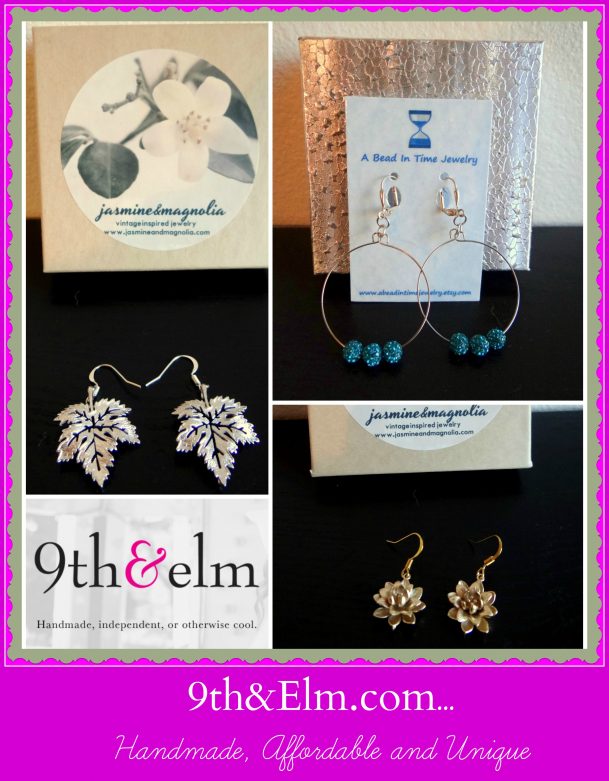 perfect complements to each of their personalities!
The 3 sets ordered were delivered to me within 10 days of placing my orders and each came with a note on the designer I purchased each set from. And yes, each was beautifully packaged individually, to gift. (I have to add here that shipping charges to apply here on each item.)
Items purchased on the site may be paid for using Visa, Mastercard, American Express, Discover and PayPal. And if you refer friends to the site, you will get a 25$ 9thandElm.com site credit after the person's first order. (So far no maximum limits have been set, so go send out as many invitations as possible!)
What's neat about the site is a set of designers are featured for a fixed period of time and then a new set come in, so there's always something new to look forward to.
I would definitely recommend keeping your eyes on the 9thandElm.com Facebook Page or the 9thandElm.com Twitter Stream to check when the designers change out and new ones get featured.
Now for the fun part! I've teamed up with the Fashionistas to give you a chance to enter to win a 9thandElm.com Gift Certificate. (4 winners in all!!)
Win It!
One entrant will win a 200$ 9thandElm.com Gift Certificate and two entrants will win a 100$ 9thandElm.com Gift Certificate each.
(Those gift certificates will go a long way!!)
Use the Rafflecopter form provided below (or click the Rafflecopter Giveaway link) to enter the Mommy Snippets giveaway. Entries not recorded in the same will be disqualified.
By entering this giveway , please note that you are agreeing to be subscribed to 9thandElm.com newsletter.
** If you face any problems while entering this giveaway, please get in touch with me ASAP! **