The generation our kids are in has an endless range of reasons to stay indoors. The obvious lure of video games, internet, and social media provide entertainment and a way to avoid boredom. While tech toys and channels can be informative and educational in their own way, they can lead to a more sedentary lifestyle with not so great health implications if overdone. It honestly doesn't take very much to get our kids outdoors especially if we make it a family activity.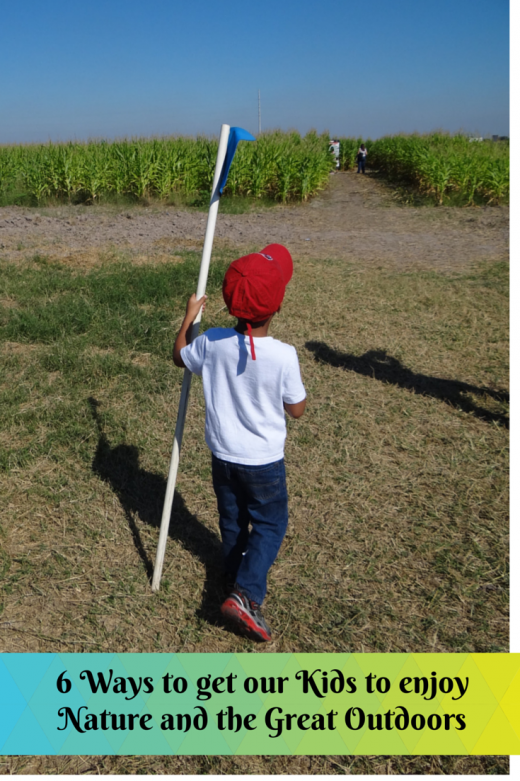 Here are 6 Ways to get our Kids to enjoy Nature and the Great Outdoors
1. Get out the walking trousers and boots and head off into the countryside. You don't have to travel far. Research local events or choose to hit the local birding centers or parks. A while ago our family explored a local corn maze. It was a first for us and though hot, we all had a great time. Irrespective of the activity, just make sure they dress appropriately for fun outdoors.
2. There are many websites and phone apps which offer information on walks with varying degrees of difficulty for every part of the country. Getting down and dirty by tramping down muddy trails, through woodland and past fields, while filling the lungs with good earthy air, is hard to beat!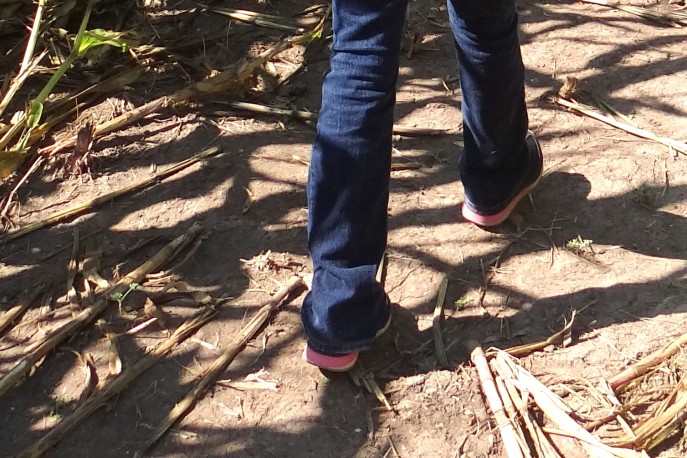 3. And for kids who really enjoy the outdoors, they can extend it by joining orienteering clubs and groups. Getting a map (and learning to read it), a compass and a set of instructions will make the experience all the more wholesome. Orienteering will also lead to recognition of the vegetation to be found, teach them to identify trees and wild flowers, as well as birds and animals that may share the wild spaces. Plus it is a great way for kids who aren't keen on playing a sport to get active.
4. Younger children love pond dipping. Endlessly engaging and easy to equip, pushing a little net around in the water, tipping it out into something like an empty ice cream box is exciting and fascinating. Even a small pond will be loaded with weeds, insects, perhaps newts and fish too. Once the "treasures" are in the box, the thrill of watching it all up close is captivating! (And yes, that was one activity the kids enjoyed the most at my son's insect themed birthday party earlier this year.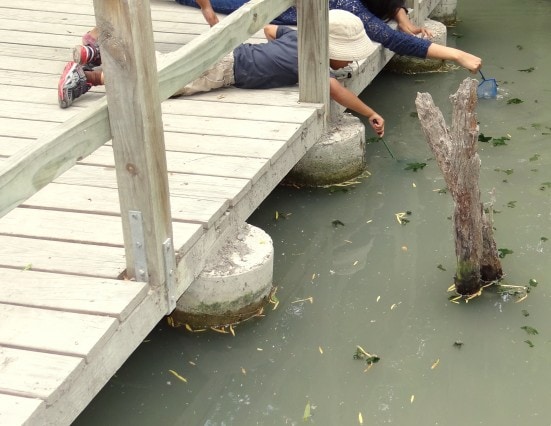 5. And when they get a little older, then the greatest way to get out into the elements is fishing. A little more is required in the way of equipment, obviously, but anglers develop very quickly a keen sense of the magnificence of the wild water, be it beside rivers, canals or lakes. They care deeply about the state of the water, the health and welfare of the fish and are often the first to notice when things are amiss. Fishing is something that can stay with people for life, and it often starts as a child with the first basic rod and line.
6. You can even just pitch a tent in your backyard and camp outdoors on the weekend. I'm sure the crickets chirping, the odd grasshopper and the prize beetle, will intrigue the kids to do it the following weekend again!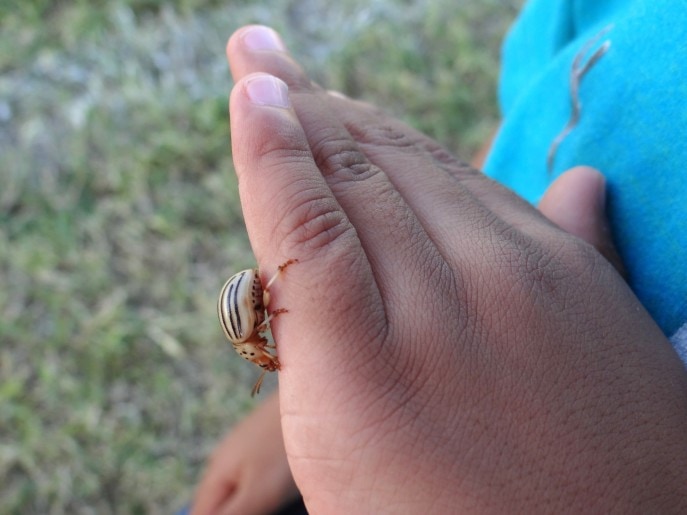 The outdoors is a vast playground for children, and once engaged it won't take much to encourage them to want to keep going back for more!
Do your kids love being outdoors?
. ..
I'd love to hear from you. Hop over to chat with me on Facebook and/or Twitter