My youngest just turned 5 months old and is such a treat to watch.
The smallest of things intrigue her.
Music calms her. Colors excite her. Certain foods bring out the raspberries with full blown force, so yes, this Mama is always prepared!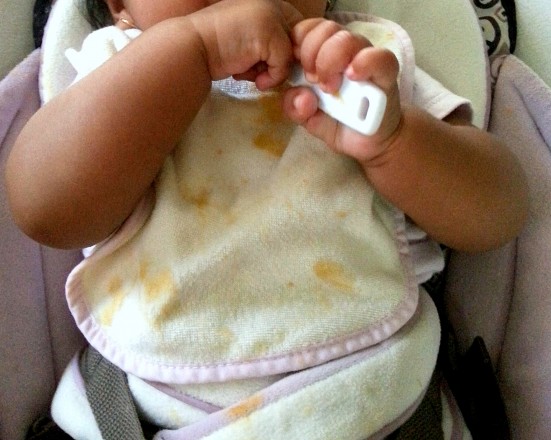 I recognize the need to stimulate her…
to encourage her to continue to want to explore, learn, absorb and take in all that is around her.
It doesn't take a lot of effort but just a conscious step towards taking that learning journey with her.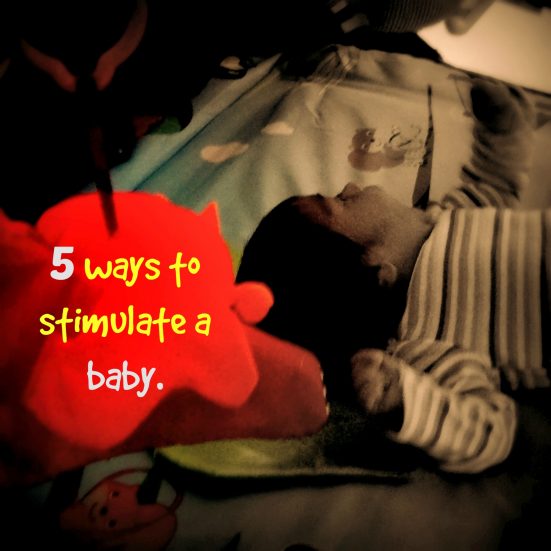 5 ways to stimulate a baby.
1. Talk and sing to your baby often. Use intonations in your speech to grab her attention. Sing to her even if you don't sound like an Emmy award winner! Listening to you encourages her to pay attention, mimic the way your mouth moves and gently nudges her towards that wonderful stage of babbling.
2. Allow lots of tummy time. Yes, holding, carrying and cuddling your baby is important but tummy time is just as important. It helps her take notice of things around her, at her level, and slowly encourages her to roll over, reach forward, creep and eventually crawl.
3. Surround her world with color. Place colorful toys around her. Use colorful mats/sheets for tummy time and colorful bath toys during bath time. Choose colorful feeding bottles and utensils to add that splash of color.
Tommee Tippee has just introduced the Fiesta line to its Closer To Nature bottles. These would be the perfect addition!
4. Play with her. Games that involve patting her hands, tickling her toes, touching her tummy, are always great to grasp her attention and over time get her to coo, smile and giggle. Some of our favorite games include Peek-A-Boo, Round And Round The Garden and This Little Piggy. Show her musical toys and baby books that sharpen visual keenness like Baby's First Book Blocks.
5. Take your baby out. You don't have to go far, just step out into the backyard. Spending some time outdoors listening to the birds sing, enjoying the wind kiss her cheeks, basking in a little sunlight and just allowing her to breathe in the fresh air, does a world of good. You will see her curiosity heighten as the days roll on.
Do you have any tips to add?