Our youngest just turned 10 months old a few days ago. She's at such a beautiful stage in her life where she's curious about everything, is finally able to sit still long enough to enjoy little things and loves being around her big brother and sister.
It was so much fun watching her expression as we pulled in the Christmas tree and set it up a few weeks ago but nothing compared to her reaction upon seeing boxes and boxes filled with sparkly, colorful (unbreakable) Christmas ornaments.
Better yet was seeing them go up on the tree, watch the tree light up and over the next couple of days watch presents go under the tree!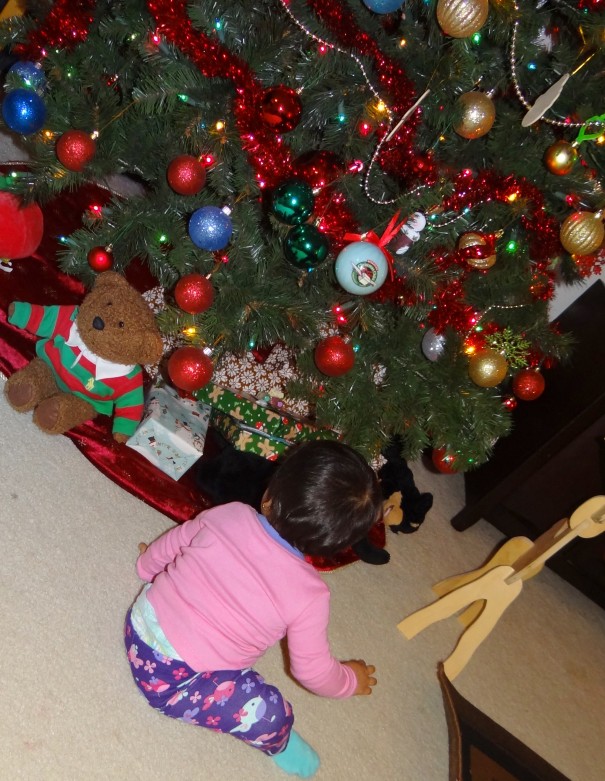 Baby's 1st Christmas- Shopping at Target (Clothing)
With Baby Girl celebrating her 1st Christmas this year, we're trying to make it a special one, as we did for her big brother and big sister's first Christmases. Being a more practical than feel-good shopper, I ensured I didn't go overboard on "My First Christmas" splurges and restrained myself to just one happy, festive onesie tutu outfit. Plus I don't believe in spending more than what is necessary when it comes to clothing, especially for baby and kids, because they outgrow it all way too quickly.
Hence, I don't feel guilty when I shop for the kids at Target!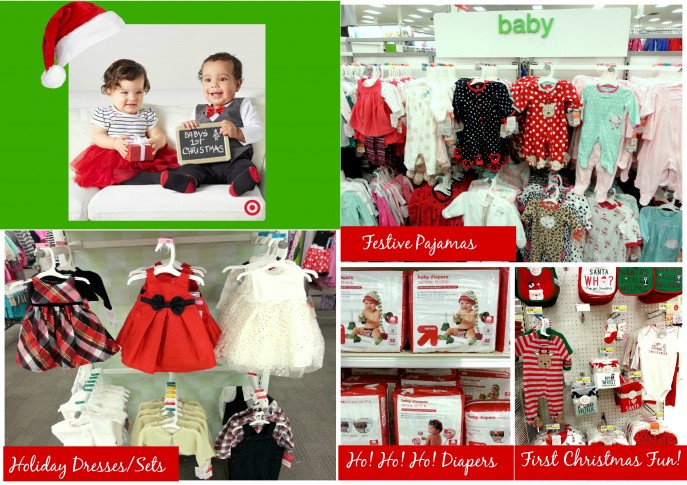 While all the festive red and greens are adorable, this year I decided I would pick clothes for the kids that could be worn through the year, even once Christmas rolled by. (Yes, the frugal side of me likes to get the best bang for my buck!) For Baby Girl, the choices were easy especially as Target's racks held more than just a handful of choices.
And yes, I'm in love with everything we picked.
Of all the pieces chosen, I have three absolute favorites that are beautiful enough for her first Christmas.
This gorgeous violet sparkly canopy dress when paired with an almond cream cropped cardigan is perfect for Christmas Eve candlelight service and for Christmas day gatherings.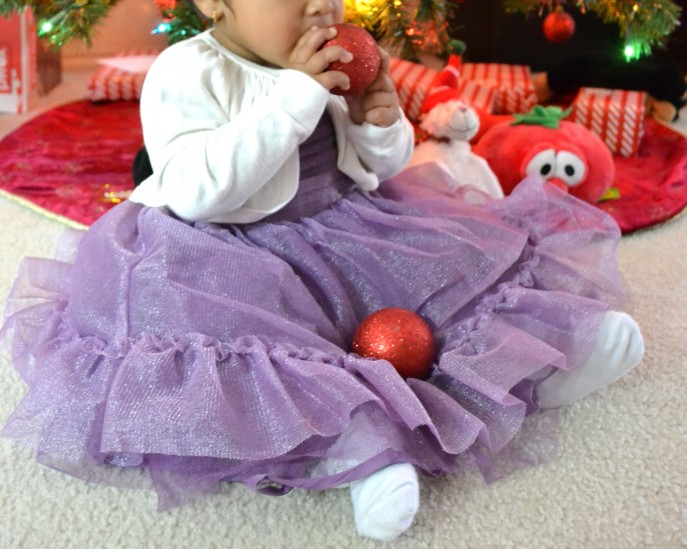 I'm also in love with the feel of this Cherokee feather dress and the gold accents on the plum colored body makes the overall look so dressy. It honestly makes her look like a present complete with the bow and all!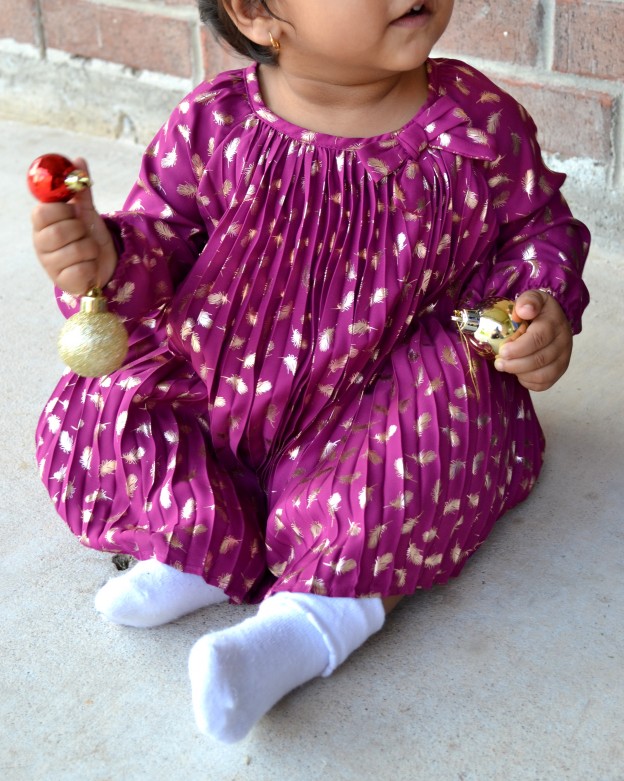 And this adorable 3 piece set from Carters is one of several I would choose for the caroling rounds, MOPS outings and holiday play-dates.
If you Make sure you keep your eyes peeled on their Cartwheel offers as they've had some coupons out for clothing, which will make for a great deal.
And yes, if you're like me, make sure you head on out on December 26th to survey the good clearance picks with Christmas clothing before they all get grabbed up!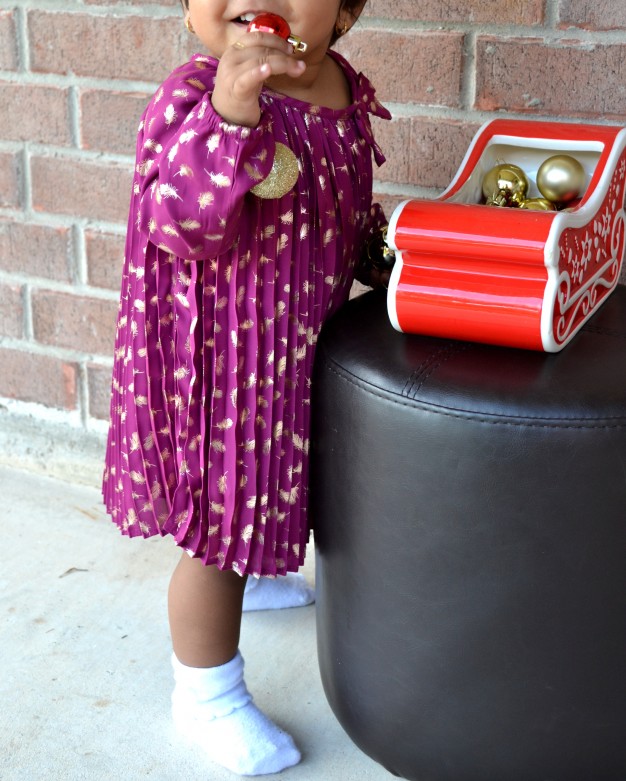 For more clothing inspiration for Baby's 1st Christmas, don't forget to check out the Target Baby 1st Christmas Holiday Guide and the Target Baby Holiday Board.
What would you gift a baby celebrating his/her first Christmas?