I signed up, I trained…I did a 2 mile runDisney Fun Run!
This post contains editorial samples and/or affiliate links to products I recommend. While this adds no additional cost to you, I will earn a small commission on any sales made.
So you read the title and laughed it off.
What's the big deal, you ask?
Anyone can run a 2 miler. It's no biggie, right?
WRONG!
When the Special Events team with Disney Social Media Moms sent out an email asking for sign-ups to a special runDisney 2 mile Fun Run the morning of the conference I knew I wanted to be a part of it. But there was a small problem…
7 years ago I had my first child and I am ashamed to admit that the last time I remember doing any form of physical fitness was a few months prior to her birth.
So would I even make it through the first mile?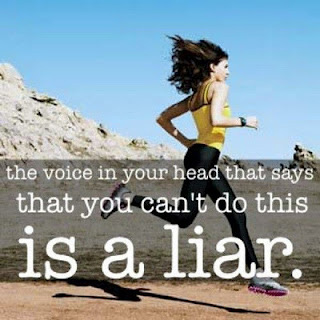 Who knew? But I wasn't going to miss out on the fun so…
I signed up!
Right after I did, the incredibly funny Kuleen Lashley created a "lets inspire each other" group on Facebook for us stragglers who'd never managed a 2 miler let alone a run of any sort.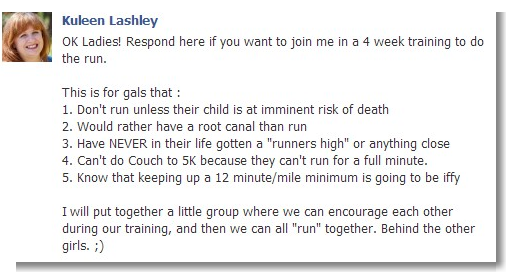 Thus began the prep.
Yes…
I trained!
Not confident of being able to run a whole 2 miles in 4 weeks, the group opted to do Jeff Galloway's proven marathon success equation- run a minute, walk a minute.
The first few days were torture but each day became easier. (And the online "You can do this!" support received from the girls in the group definitely pushed me to do more.)
I could do this!
Oh and a few of us decided to dress up for the Fun Run.
The first Disney character that came to mind was Dory from Finding Nemo and her "Just Keep Swimming" song.
I had to keep that in mind for the Run…
Just Keep Running!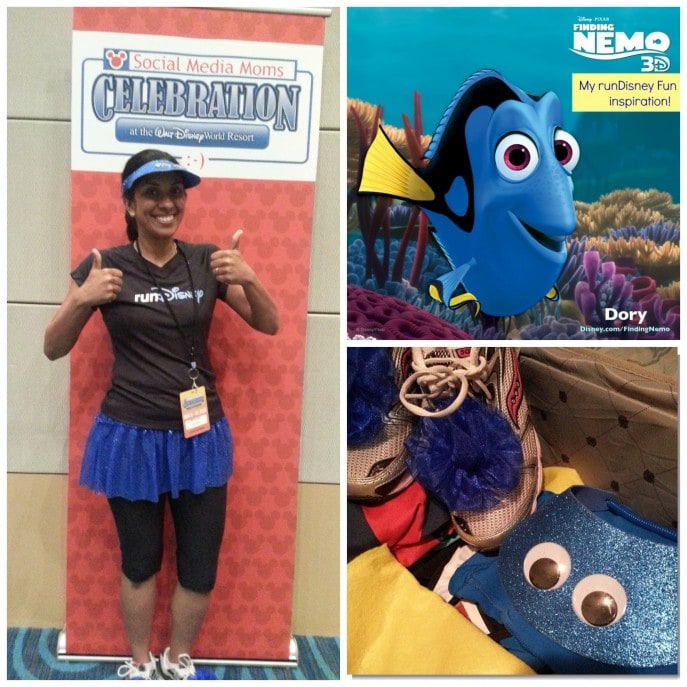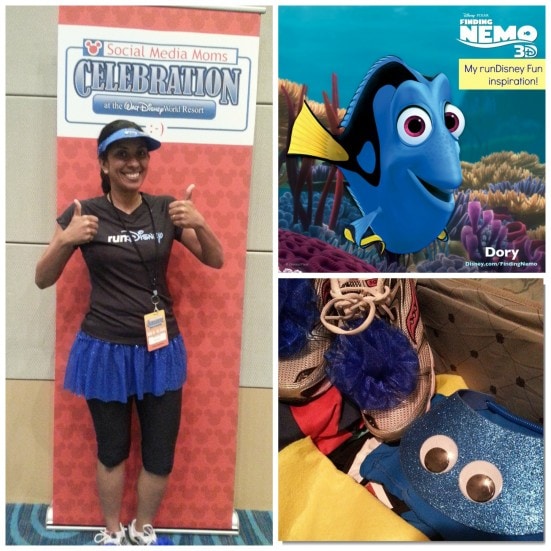 The night prior…
I was thrilled to meet Ali Vincent , winner of the Biggest Loser-season 5, who was  to be the special guest at the Fun Run the next morning. Ali, honestly,  is such an inspiration!
She reminded me that the most important thing to do on the road to a fitness-centric journey was to show up…every day.
And that I could do this!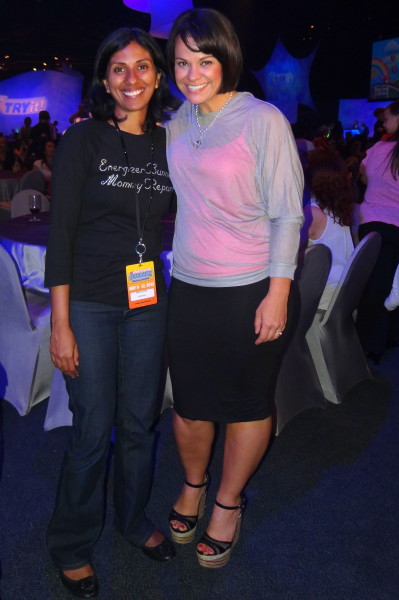 The Big Day!
The morning of the Fun Run, in fear of not being at the hotel meeting point at 5.30 am, my body's alarm clock got me up at 3.30 am!
So yes, donned in my Dory gear complete with a Team Sparkle skirt, I joined the rest of the early birds excited to get their "run on".
We headed out to the ESPN World Wide Sports Complex (ah-mazing venue for the event!). 
Listened to instructions, dropped off our "belongings, took a few photographs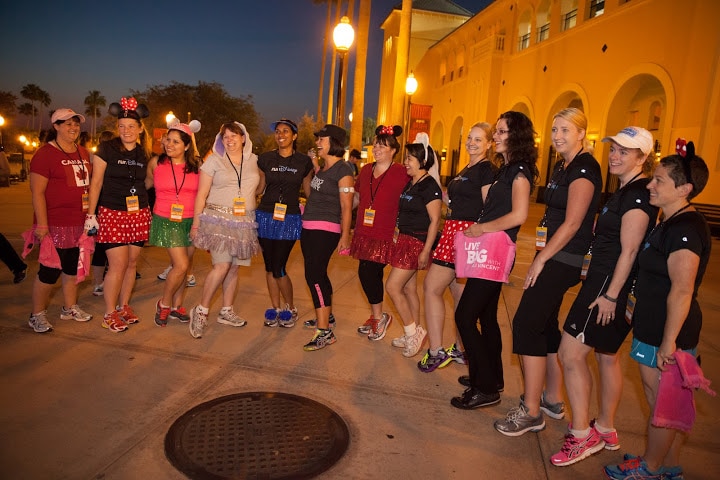 and then broke off into two groups (The Run Group and the group that would make Jeff Galloway proud- the Run Walk Group!) and off we went!
The Run-Walk Group had so much fun!
We had a great motivator on our team-Ali- who kept pepping the group up from the moment they yelled "Go!", till the last person crossed the finish line…
and of course the awesome women who had spent the last 4 weeks training for this event on their feet and through the wonderful Facebook group.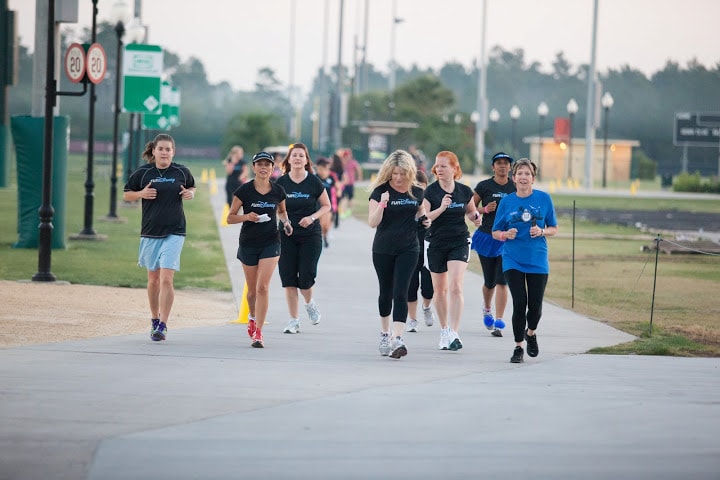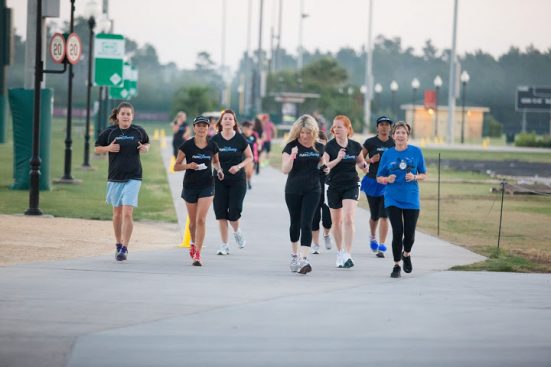 Was it hard?
Surprisingly no!
I actually enjoyed myself and finishing the race with ease was so rewarding.
I can now say…
I did a 2 mile runDisney Fun Run!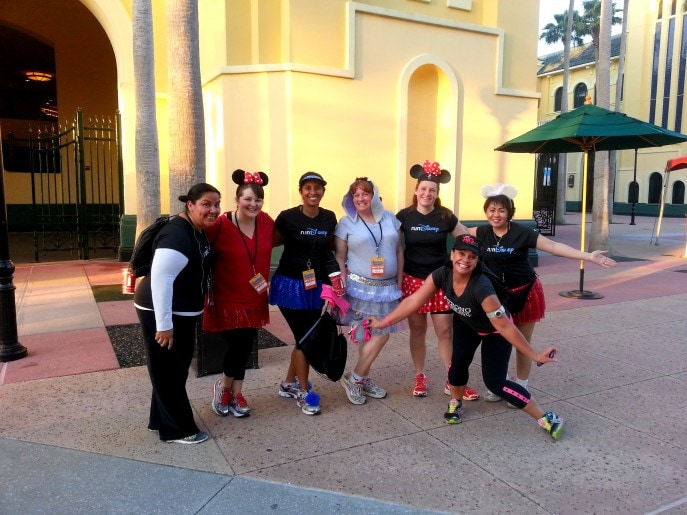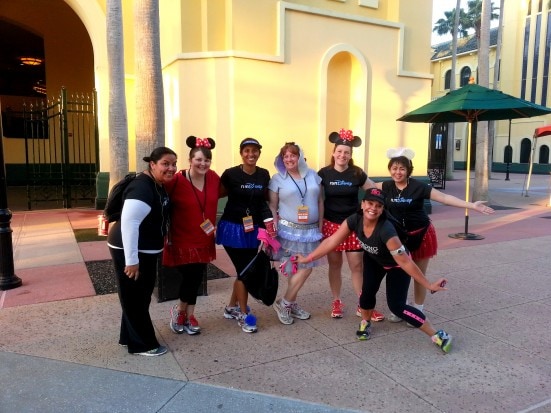 It may not have been a big deal to many but for me, as dramatic as it sounds, it was in a way a life-changer.
Getting back to a regular fitness routine was important for me…
for my family.
I want my kids to have a healthy, active Mom around for many, many years.
You can have everything but if you aren't healthy, what's the use ?
So yes, I'm grateful very grateful, this happened.
Thank you Disney Social Media Moms and runDisney for inspiring me to get back into the fitness groove.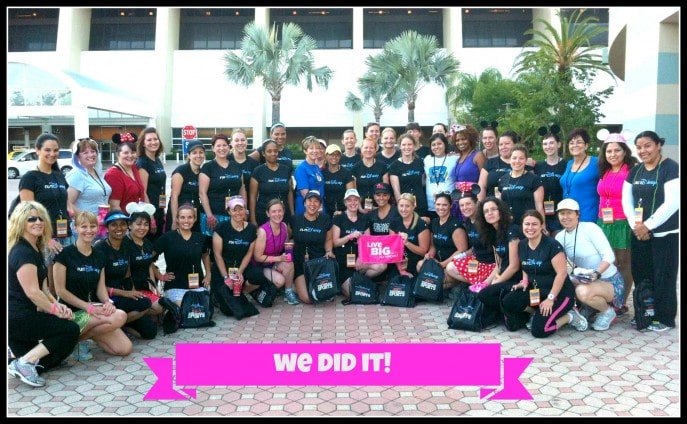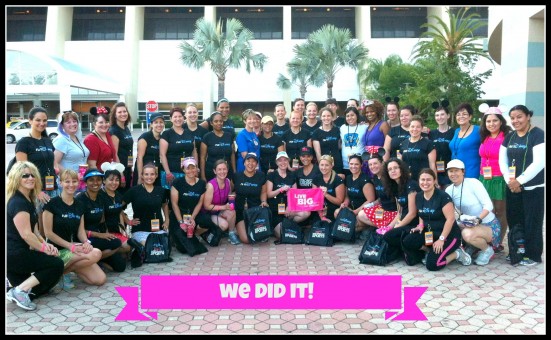 .
What's next?
My goal  is to be able to run a 2 miler all through. And slowly build it up to longer distances.
I'd also love to see our family run a marathon or a Fun Run together.
I know, now, that it is possible.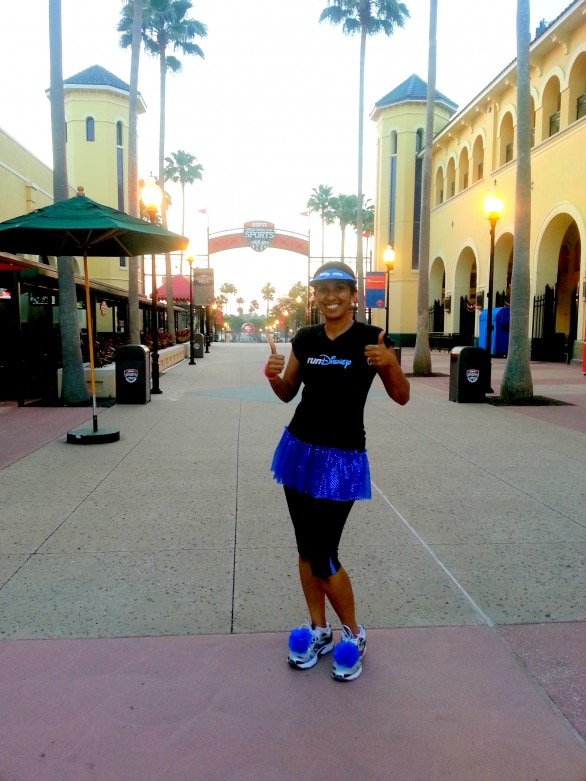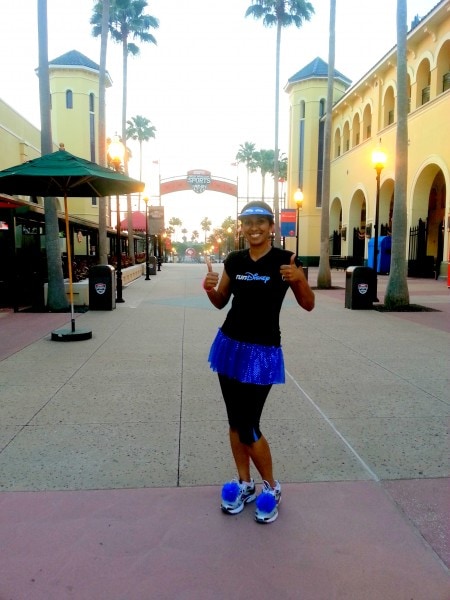 Very possible!